I'm probably out on my own here, but there is part of me that has in the recent past, and by recent I mean the last seven or eight years, been prone to occasional bouts of haughtiness, even condescension, when it comes to judging Cov against some of the opposition we've faced in National One.
Internalised for the most part, but unfortunately making a public appearance every now and again.
I appreciate it's not the most endearing of traits, but at least I now recognise that I am guilty of such arrogance and so am in a position to do something about it.
Having been lucky enough to be a Cov supporter back in the halcyon days of the late 60s and early 70s, when the likes of Duckham, Preece, Evans and co. helped Cov dominate the club rugby scene at that time, well perhaps it's understandable that at times I've found it difficult to come to terms with Cov languishing near the basement of the third tier of national rugby.
That may sound as if it's meant to be an excuse.
It's not, it's just an explanation.
A couple of years ago, I would have found it difficult even accepting Cov were going to be playing a team like Bishop's Stortford, let alone acknowledging that Saturday's fixture against them is going to be one of the tougher away games of the season.
Cov, with it's 3000-4000-seater stadium against a minnow of a side that has no stand, no cover and no pedigree at this level – a mismatch if ever there was one. I must stress that is not how I view Bishop's Stortford in 2018, rather how I would have done a few seasons back.
In actual fact, it's anything but that going into Saturday's game.
It doesn't hurt to be introspective every now and again.
Indeed, it can be cathartic.
Seeing as I'm on a roll here I might as well go the whole hog, The fault back then wasn't entirely of my own making – part of that attitude would have been borne of a lack of communication from the club itself.
The coaches or head coaches hardly ever spoke directly to us, not did the club itself. Supporters like me just assumed we were still a Championship side that lacked the resources to bring in the players needed to play our way out of National One.
I had no idea how far we had fallen behind in terms of the facilities that were on offer to the players, including in areas like fitness and rehab, nutrition and player well-being.
Not a clue.
And in my naïve way, I'd have blamed the players without a thought for the impact the lack of infrastructure might be having. It wasn't something I really even considered to be honest.
But through the weekly, bi-weekly sometimes, internet interviews with the coaches over the past couple of seasons, together with the opportunity to talk and listen to Rowland Winter at training and the various forums run by the Supporters' Club, all of that has reinforced just how far behind Cov were only a relatively short time ago and why clubs like Bishop's Stortford have proved so successful whilst we did little more than tread water.
Even  now, part of me still suffers something of a Napoleon complex these days in that what I occasionally write on the blog is sometimes the result of frustration caused by Cov's current lack of stature in the rugby world…a bit of small talk, you might say.
However, I am far more of a realist than I ever was. I am still misguided at times I know, but no longer ill-informed.
The blame now lies with me and me alone.
And being more of a realist these days, I'm all too aware that Saturday's game against Bishop's Stortford is going to be a real test for all involved – players, coaches and spectators alike.
The players themselves admitted to a degree of complacency against Blackheath and I guess I, too, would have to hold my hand up and recognise that I went down there expecting Cov to win. Yes, somewhere in the build-up to the game I would have mentioned the phrase 'potential banana skin' I'm sure, but there was still the underlying belief that we were just too strong a side to lose.
I've learned my lesson this time round.
Bishop's Stortford will present us with our toughest away game of the season so far. They are no 'banana skin' by any manner of means.
They represent a substantial threat.
We go there on the back of our first away loss of the season two weeks ago and inevitably there's a bit of concern as to how the players will react, although the convincing win against Esher last weekend will have helped calm the nerves somewhat.
Bishop's Stortford also have a very decent home record, as the table below (from Statbunker) shows:
They've only lost three of their home games so far this season, those being against Plymouth Albion (17-36), Ampthill (22-41) and Rosslyn Park (20-22), the draw coming against Darlington Mowden Park (22-22).
Coventry are the last of the top four teams to visit Bishop's Stortford and whilst the home side have yet to record a win against them, the DMP result shows how strong a side they are.
The good news from Cov's point of view is that Bishop's Stortford have lost their last couple of games. Following the home defeat to Rosslyn Park, they travelled to Ampthill, losing 22-12; whether that will work in our favour or not won't be know until Saturday.
Cov, however, remain the best side away from home despite their record being somewhat tarnished at Blackheath.
~~~~~~~~~~~~~~~~~~~~~~~~~
Leaving aside Saturday's encounter for a moment, the table is of interest for a couple of other reasons. Firstly, Cambridge's away record this season is surprisingly good and to be fair that's passed me by a little – certainly a sign perhaps that when they visit us next month we'll need to be somewhere near our best.
The other interesting thing that is immediately evident from the table is just how poor the away form of both Plymouth and Darlington Mowden has been up to now. Poor, that is, in terms of how well both teams are doing as far as  current league positions are concerned.
Plymouth have only won 5 out of 9 and Darlington 4 out of 8 games away from home this season. If they are to make a serious challenge for the title over the next 12 games or so, then their away form has got to improve considerably even taking in to account any slight dip in Coventry's results.
Whilst that's perhaps isn't reason enough to feel any more confident about the run-in to the season's conclusion in itself, it does show the task facing the chasing group.
Hopefully, I'll be on the coach to Bishop's Stortford on Saturday, joined by Sam which always makes for a better day, although he's a far stronger critic of the team that I am and won't settle for just a win in quite the same way as I will…
And travelling down I'm sure I'll be far more cautious in my optimism than I was a couple of weeks ago. In Cov's favour, we have already beaten Bishop's Stortford, albeit in a really close encounter at the BPA back in early October, so it won't have quite the same FA Cup final feel for the home side as it might have done otherwise.
But even so, they got far too close to the win in that first encounter and at home, with what is bound to be a decent crowd there to support them, they will fancy their chances.
We know there isn't a stand and that facilities there aren't particularly spectator-friendly  – and Cov hasn't the greatest of track records against clubs where the ground lacks a little atmosphere.
Old Elthamians is a classic example. They took us to the wire at theirs and it was only as a result of a fantastic rear-guard action in the final minutes that we eventually took the points. Ampthill is another…never the easiest of places to play.
Cov do seem to play much better at grounds where the atmosphere is rather more palpable – although in fairness it must be strange for the likes of Narraway, Tuitupou, Makaafi and Nilsen to play in such spartan conditions.
Whilst the defeat, or rather the manner of it, a couple of weeks ago was something of a surprise, the reaction of the players and coaches was such that I'm sure they won't want to put themselves through that again. We know that there will be no thoughts of complacency going into the game and that the preparation this week will have been as thorough as any this current squad will have experienced for an away trip.
A win on Saturday isn't the end of the world by any means, but it would do a lot to steady the nerves. Doubtless, there will be one or two supporters from the likes of Darlington and Plymouth keeping half an eye on the score updates from the game and a decent performance and 4 points would prove a blow to those hoping that the Coventry juggernaut has blown a gasket or two on its travels.
12 games left, and counting, and the advice from those in the know remains the same – we must just take one game at a time. However, that is easier said than done at the best of times, let alone when so much is at stake.
For supporters for whom being in a genuine promotion race is something of a new experience it is hard not to look beyond the next game. Even when we were in the midst of that winning run back in 2014/15, we were always struggling to keep up with Ealing Trailfinders and Rosslyn Park),
I can't be the only supporter who has attempted to guestimate how many points will get us promotion and how many more games we need to win. (125 points now I reckon, tops – 8, possibly 9 more bonus point wins).
For players though, I assume it's a very different scenario.
For them, I imagine it's more a question of taking each Saturday as it comes – if you do look further ahead and contemplate the bigger picture, perhaps that's when complacency kicks in?
Bishop's Stortford will be a tough ask. But just how tough?
Well, here's the highlights of the game against them earlier in the season at the BPA – it doesn't make particularly comfortable watching, even if we did win, outscoring them by 4 tries to their 2.
In the end, the scoreline of 30-27 was far too close for comfort and we were playing catch-up for a while.
Bishop's Stortford looked a strong side that day and it's come s no surprise that they are doing so well in National One this season.
Here's hoping Cov can produced one of their better away day performances on Saturday…
…they might well need to.
~~~~~~~~~~~~~~~~~~~~~~~~~~~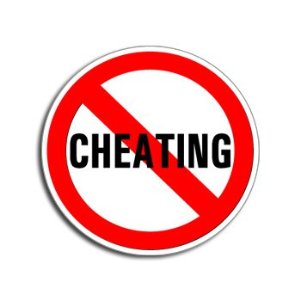 Quick quiz question.
Since Cov were relegated to National One in 2010, we will have played 34 different clubs by the end of the season.
How many can you name purely from memory?
Answers on Saturday morning(ish).
I'm hoping I've got them all!