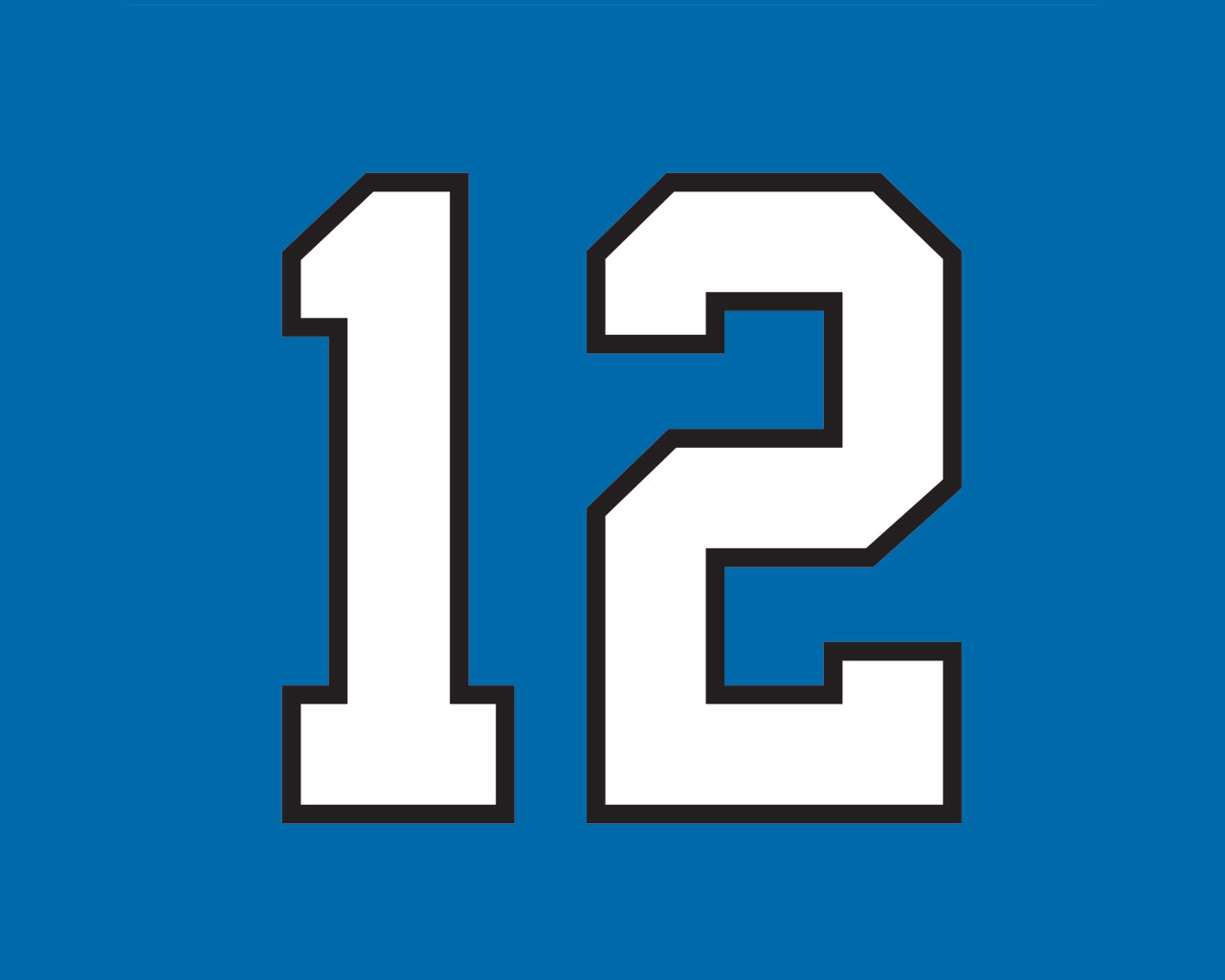 Twelfth place in this season's Coventry Rugby Club's  Most Valuable Player 2017 poll goes to:
Anthony Matoto.
Had Matoto remained out on the wing, which was the position he started off in when he arrived here in August, I'm not altogether sure he would have made the top 12.
Conversely though, had he been playing at 13 for longer, I think he might have featured even higher.
Since he's moved into midfield he has looked far more comfortable, both defensively and in attack. Injuries to Alex Grove and Heath Stevens provided the coaches with the opportunity to experiment with AM at outside centre, a position where he had played previously. Even with the likes of such talented players as  Fraser Dingwall available, Matoto has forced himself onto the team sheet with a series of powerful displays in recent weeks and there must be some doubt as to how quickly a returning Heath Stevens will get back into the side if the Matoto/Tuitupou partnership remains so effective.
AM has started just 9 of the 15 games this season, so his appearance so high up in the poll speaks volumes for the regard in which he is held. Six tries to his name is a decent return by any standards, but it only tells half the story. His support play and his ability to break the gain line means he is also creating opportunities for others as well, although his value isn't just in his ability to attack opposition defences.
Matoto's also strong defensively and his physicality means that he can almost double up as another flanker – a position that RW has said that he would consider giving him a go at in the past. He is a strong tackler and makes some big hits every game, one or two of which drew some gasps from the crowd on Saturday. He doesn't miss many tackles either and with Sammy T alongside him,  Cov's defences are as solid in midfield as they've been for many a year.
Matoto represented Tonga at the 2013 World Cup Sevens and played for North Harbour in the ITM Cup before moving to Spain where has spent two seasons at Getxo Errugbia, finishing the 2015-16 season as leading try scorer in the top division with 24. Since his arrival here, he has adapted extremely well to National One rugby where he no longer stands out in terms of his size. 
With just the nine games under his belt, it is still very early days as far as his time at Cov is concerned. I'm sure Championship rugby would be an incentive for him to stay on if he is only on a one-year contract, and given he was 29 at the start of the season, he'll want to get as much experience at the highest level that he can in the remaining seasons he has left.
Certainly he has won the respect of the Coventry supporters already and with the team as successful as it currently is, hopefully we'll see him back next season as well. Having the ability to play in a number of positions makes him particularly useful as we have already seen, but given the form he is currently showing I imagine Cov supporters are happy with him at 13, at least until Heath Stevens returns.
So that's the first of the twelve days sorted.
Day 11 tomorrow – and the second of the players revealed.
~~~~~~~~~~~~~~~~~~~~~~~~~~
A very merry Christmas and a prosperous New Year to you all.
Never did I expect 12 months ago that Cov would be unbeaten over the first half of the 2017/18 season and that we would all be contemplating the prospect of life in the Championship after just two seasons under Rowland Winter.
In fact in the calendar year from January to December, by my reckoning Coventry has only lost three league games out of 29 played…those being against Hartpury, Fylde and Plymouth last season…all away and of the three, Fylde was the only real surprise at the time.
That's some record to look back on when considering what kind of year it's been as far as Cov rugby is concerned and it's the sort of from that earns clubs promotion.
Quite rightly, several people have posted comments on the blog about the number of difficult games ahead over the remainder of the season, with teams like Blackheath (a), Darlington (h and a), Plymouth (a) and Ampthill (a) still to come. With 14 games still to play, the fat lady hasn't even arrived at the opera house, let alone started to go through her warm up routine.
However, it's worth mentioning at this point that throughout the first half of the season many supporters, myself included, pointed out how difficult some of the games in the run up to Xmas might prove to be. However, each time Cov  encountered one of these so-called difficult games in the first half of the season it won, and won fairly comfortably, doing everything asked of it by even the most critical of fans, most notable at Esher, Rosslyn Park and Moseley as well as home games against Ampthill and Plymouth at home.
Realistically, whilst the aim is obviously to remain unbeaten this season, we could lose 5 or 6 and still be crowned National One champions given that Darlington and Plymouth don't look capable of remaining unbeaten from hereon in, and that they still all have to play each other in the second half of the season.
Nine more wins for me…
…and counting.
Perhaps the biggest fillip of all this weekend came oddly enough from a Moseley supporter on their Supporters' Messageboard when he wrote:
Back to full strength, we made the second half more of a contest and they had probably their lowest scoring half of the season – and they don't seem to have eased up in their previous games when comfortably ahead.

In the backs we lack cover when our first choice centres are missing, but the forwards were well matched even after our replacements came on. Hopefully we can carry this form into the second half of the season now that the champions-elect are out of the way.
Champions-elect?
Early days, very early days, but it is interesting how other teams now see Coventry as the clear favourites for the title, despite the fact that both Plymouth and Darlington are still close enough to be well in contention at this stage. As a Cov supporter, it's hard not to get carried away with the team's success over the past few months, but when your rivals begin to talk of you as champions'-elect, well that starts to bring home just what a great season we've had up to now as well as the potential for the remainder.
In the same thread another Moseley supporter made the comment that:
…not for the first time this season, opposition coaching staff were denied entry to the back of the stand. Surely this is a basic courtesy?
And where is Rowland Winter's preferred place to watch a game from?
Yep, the back of the stand.
I would love to read a transcript of that conversation! RW isn't backwards in coming forwards  and I guess he won't have been too impressed not to have been allowed up there. Fair play on the Moseley supporter for his thoughts on it. I'm sure the win will have eased any frustrations RW might have had on that front, as his smile shows in the adjacent photo (thanks to John Coles).
There's a man who's enjoying the moment, as is Tony Gulliver by the look of it.
John Coles has kindly sent me the photos he took of the game last Saturday and one of them would make an excellent entry for a caption competition in the CRSC newsletter.
There's probably nothing in it, but given Brendon Snyman's connections with the club and his sudden departure this time last year, it certainly is an interesting photo and one that is open to all sorts of speculative guesses as to what the players might be thinking and/or about to say.
Phil is certainly looking over towards Brendon whilst his hand is moving towards the Moseley 23 in some form of acknowledgement. Brendon, however, looks rather less confident of the situation and is politely clapping, whilst appearing to look towards Phil, unsure as to what to do or say. He's actually hanging back from the others in the line, looking a little out of place .
I'm sure John Coles had no idea of the background behind the photo, but to Cov fans aware of the connection between Snyman and Coventry, it seems to tell a story of its own.
A great photo.
~~~~~~~~~~~~~~~~~~~~~~~~~~
Many thanks to everyone who took part in the Man of the Match poll against Moseley.
I was somewhat concerned that given it was an away game there might be fewer votes cast, but in actual fact that hasn't been the case at all. And with no official sponsor's vote, this  makes the poll all the more interesting because it's purely down to the supporters.
The results of the 'Man of the Match' poll are as follows:
1 Max Trimble – 36%
2 Rob Knox – 27%
3 Latu Makaafi – 10%
Not unsurprising really, given that it was always going to be tough to pick someone from the full 80 minutes, given Coventry's indifferent second half performance.
Max Trimble was back to his best yesterday and if he's given just a metre of space, he has the speed and agility to beat a defender off either foot. He's only made 3 starts this season, from 7 appearances, and he seems to be getting better and better with each game. If he can stay fit, he will be a real asset over the remainder of the season as he's a natural try scorer – different to Lespierre in many ways as I always saw Dom as a great finisher, but not quite the creator of tries in the same way as MT is.
He's a really exciting player to watch and there's now a buzz when he gets the ball in pretty much the same way that there is when James Stokes is in possession. In truth, we haven't really seen a great deal of him really as he only made 12 starts last season following a lengthy injury. Fingers crossed he remains fit as he really seems to complement the attacking game that Cov want to play under Nick Walshe and RW.
And Rob Knox wasn't too far behind him in the poll either. Two wingers featuring in the first two places…I think that's a first for these polls and really indicative of just how much damage the paird caused in that period of 13 or so minutes when we scored 3 tries and Moseley couldn't get near us.
Rob is beginning to score regularly now and looks a completely different player from to what he was in the final season under Phil Maynard and Scott Morgan. Although there was plenty of debate when the coaches opted to use Rob out wide rather than in midfield, it's seems they quickly saw something in Rob that we didn't and he is now thriving in that position. He has really quick feet and on a couple of occasions recently, including against Moseley on Saturday, he has been able to manufacture a gap and accelerate quickly through it leaving defences flat-footed.
Rob looks to have more muscle bulk this season and whilst that might not be the case, he certainly has the ability to break through the first and second tacklers – he's a hard man to put down and when he has the confidence that he has now, he's able to cause real damage to opposition defences. Great to have him back…!
And Latu features again! No Jack Preece this time, but Latu is another player who is regularly voted into the top 3. For me, he's always going to be a favourite because he's a bit of a WYSIWYG…what you see is what you get. His is very much a power game, whether defensively or in attack and he's often the first receiver making the hard metres before the ball is spun out wide.  Despite taking one or two big hits, or even mistiming one or two of his own tackles, he seldom goes down injured and when he does, you know it's serious – no taking a breather for him.
He's actually played in  more games than I was expecting when he first arrived, having made 10 starts from 11 appearances so far, but he has been used very sensibly by the coaches and hopefully we should be able to benefit from another season provide he remains injury free.
~~~~~~~~~~~~~~~~~~~~~~~~~~~
Once again, have a great Christmas Day and many, many thanks for following the blog either as a regular or occasional reader.
Tim Smith