Here come bad news talking this and that
Yeah, give me all you got, don't hold back
Yeah, well I should probably warn you I'll be just fine
Yeah, no offense to you don't waste your time
Here's why
Because I'm happy
Clap along if you feel like a room without a roof
Because I'm happy
Pharrell Williams – Happy (Despicable Me 2)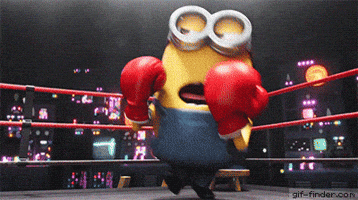 As end of season finales go, this was a surprisingly competitive game given there wasn't a great deal of significance in the result for either side.
Sure, Coventry wanted to secure 4th place above Moseley and reach 100 points for the season and Loughborough wanted to win for their Director of Rugby, Dave Morris, who was leaving after 12 years of service, but I hadn't expected quite the intensity, especially from a Loughborough side that was in front with less than 10 minutes to go, pushing Cov all the way.
It wasn't the greatest of games in terms of the quality of rugby on display and, in fairness, it will probably be the occasion rather than the game that lives longest in the memory, but Coventry had the quality when it mattered and once they went behind in the final quarter, they were able to step up a gear and respond in the most positive of ways. It was arguably the most encouraging aspect of the game as far as we were concerned.
It's become a bit of a cliché with Cov over the last few weeks, but this is a game that before Christmas we would have lost. The confidence and self-belief were there yesterday, in abundance, where  in those early games it was lacking.
Several times away from home this season, Cov had the early lead only to lose it in the final quarter and just didn't have enough experience to regroup and regain the momentum.
But the Coventry we saw yesterday, despite having lacked a cutting edge for much of the game and all too often lacking a little discipline a key moments, was able to dig deep and in the final few minutes score two of the best tries we've seen all season to finally put an end to Loughborough's impressive display.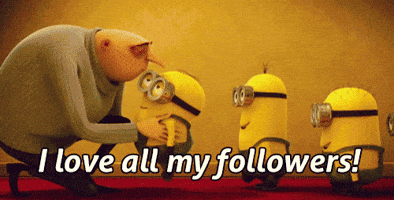 They, too, made many of the basic errors that we did, but to their credit they were constantly in our faces and, as you'd expect from a  'student' side and on an artificial pitch, their fitness was good and they had plenty of pace in key areas. They chased down everything and, for me, in their scrum half they had one of the best players on the pitch.  If Loughborough's performance was about saying goodbye to their DoR, then he will leave a happy man.
The team did him proud yesterday.
And they were certainly up for it. Every scrum won, every penalty awarded, every key moment, was greeted with loud whoops and hollers, none more so than when Matt Price was yellow carded in the final seconds of the first half…it was as if they'd scored the winning try, or the full-time whistle had blown.
Had it been Moseley or Plymouth, I think it would have annoyed me immensely, but as it was it made for a very competitive game and there was certainly an edge to it and, whereas most-end-of season affairs turn out to be something of an anti climax, Cov was made to work really hard for the win and the game was all the better for it.
One of the most decisive factors in the game was the strength we had on the bench. As well as young Will Priestley, who made his maiden appearance for the club yesterday (and he put in a good shift, too), Cov was able to turn to Litchfield, Daynes, Grasso and Hircock at key moments of the game and they all had a significant impact. It is the strength in depth this season that has made such a difference and the fact that Rowland Winter can make changes and know that the team will be strengthened as a result is a real positive.
Take Jimmy Litchfield, for instance…he came on for Jake Byrne in the second quarter of the first half after the scrums had become something of a concern for Cov. We'd given away a couple of penalties and had gone backwards once too often so the decision was taken to make the change. The impact was pretty immediate…Cov won a penalty from the first scrum and from then onwards we started to take control in the set piece.
Jake looks a really good prospect and although he struggled a little out there yesterday, these 20 or 30 minute cameos that he's getting are just the sort of experience he needs. He's still learning his trade and under Boris, and with the likes of Phil Boulton, Jimmy Litchfield and Andy Brown, he's got some fantastic mentors. Jake will only get stronger and better.
I was really impressed with Corey Hircock as well.
He's not played for a while but he got stuck in straight away and made one or two very important tackles before scoring the final try of the afternoon, of the season and of his Coventry career; an absolute classic, the try starting from a move down the left hand side of the pitch  and scored on the right…fast hands and quick feet at a time when Cov were staring down a barrel.
Corey has never let himself or the team down when he has played and I can only wish him well in his studies next year – although I understand he will keep in contact with the club with regard to his role as a nutritionalist (?). Perhaps he could go private and offer the likes of myself, for whom middle-age spread has become something akin to middle-age proliferation, a bit of guidance as well.
And Brett Daynes offers what Brett always offers, plenty of experience and someone who will get stuck in where it's needed, a good ball carrier and strong tackler…Harry and Povoas played yesterday, although it wasn't their day, especially for Olly with a couple of important missed tackles and an injury that left him on crutches at the end of the gam.
I was pleased to see Brett come on. It was a young back row, led well by Darrel Dyer who was evident in much of Cov's forward play, but I thought Brett's entrance  in the second half was key to Coventry's revival.
And, lest I forget, a fond farewell to Darrel; his move to Hartpury next season is one that is deserved and I hope he is as successful in the Championship as he has been in National One.
Once they went behind, Cov played their best rugby of the game. Their response was immediate and another tremendous Tom Jubb take from the restart led to the first of the two tries that took us back into the lead and thereafter we played with our heads, keeping hold of the ball for longer and winning ourselves a spate of penalties, thus denying Loughborough the ball and any chance to attack. At times, earlier on in the game, we appeared a  little too cavalier in our approach, almost as if we expected to be able to carry on from where we left off at Old Albanian…and Loughborough were just too good to allow us to do that.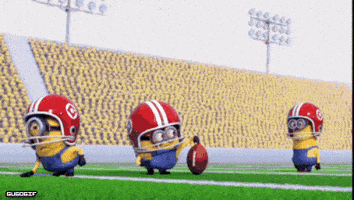 And another shout for Will Maisey…rested from kicking duties following a slight leg strain during the week, he took over from Cliffie Hodgson in the latter stages of the second half and after one early miss, he was successful with the rest, including two touchline conversions. If you ever need a man for the big plays…
When the final whistle was eventually blown, it was followed by a sense of relief rather than elation. Relief not so much because the result of the game was in doubt, but more so because Cov had ended the season on a winning streak of 8 games. More importantly, 4 of those had been away from home. It means that we can go into the close season on a roll, momentum very much in our favour and confidence better than it's been for many a year.
However, just a word of caution.
Whilst the run is pleasing, impressive even, the fixtures have worked very much in our favour with only two of the top 8 sides featuring in that run, both of these (Ampthill and Rosslyn Park) being home games). 20 wins and a draw makes for a very encouraging first season but we have yet to beat any side in the top 8 away from home and that is something that is going to have to be addressed next season if we are to mount a challenge on the top two or three positions in National One.
But that is for next year. The coaches have already recruited the type of players who have the ability and experience to ensure that we are far more competitive on our travels and with the six or so weeks of training before even the pre-season begins, there's plenty of time to get the team where it needs to be for that opening league game in the first week of September.
It was clear that the win yesterday meant a great deal to the players as well. The club gave us a rare insight into the post-match celebrations with a short clip on Twitter of the team celebrating – one that suggests that it might have a long evening back in Cov for one or two of them…
If you're at all sensitive…brace yourself…(health warning, it's on a loop)
As the boys celebrate the win, thank you to all our fantastic supporters for undoubtedly the best support in the league! #MakeCovGreatAgain pic.twitter.com/YUfErOzcPs

— Coventry Rugby (@CoventryRugby) April 29, 2017
~~~~~~~~~~~~~~~~~~~~~~~~~~~~~
Well, that's it for another season…except it hasn't really been just 'another season' has it?
It has been everything but…
Following the changes we've seen both on and off the pitch this season, and in view of not just the results over the last few weeks, but the manner of some of those wins (as well as the earlier performances against the likes of Plymouth, Moseley and Hartpury), there is inevitably a feeling that this is a club that is on the up…and upwards from fourth takes you that much nearer promotion.
And, rightly or wrongly, the 'p' word is back on everyone's lips –  understandably.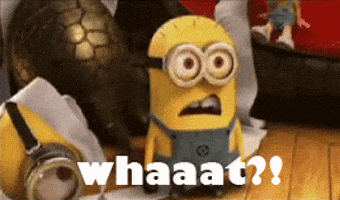 I think next season might be a season earlier than originally planned. That said, everyone, but everyone is mentioning it as a possibility next year and in some respects it would be odd for anyone not to.
Yes. it can be played down a little, as perhaps it must, but to decry the possibility that we are in with a decent shout would suggest we are in denial…
…or even lacking a bit of ambition, maybe?
It might well be that we are looking to make the real push the season after next, but even so it must be a consideration now, surely, or am I just getting carried away by the sense of general euphoria?
No relegated Championship side, Coventry having recruited seemingly far better than any other club in National One, those teams coming up unlikely to feature at the very top of the table come the end of next season and so on….
Coventry might not start as favourites, perhaps that tag is Plymouth's and deservedly so on the back of a 12 or 13 match winning run, but we aren't too far behind.
Plymouth.
Favourites?
Well, not everyone agrees…
https://twitter.com/PaulSCovTel/status/858353853393186820
I don't often wish the summer away, but…
~~~~~~~~~~~~~~~~~~~~~~~~~~~~
Happy…
Pharrell Williams.
Kind of says it all, really.
If you haven't seen the video before, it's well worth  4 minutes 6 seconds of your life…