There's a rat in me kitchen what am I gonna do?
There's a rat in me kitchen what am I gonna go?
I'm gonna fix that rat that's what I'm gonna do,
I'm gonna fix that rat.
UB40 – There's A Rat In Me Kitchen
Anyone been looking at the Coventry Twitter feed recently?
Clearly it's not just the playing side of the club that's on something of a roll at the moment.
It's the business side as well.
Cov seem to be a club presently working extremely hard to promote itself both on and of the pitch.
This even applies to the masthead of the official Twitter account, serving as it does a two-fold function. It confirms that it is, indeed, the official account whilst also at the promoting the current early bird season ticket offer.
Marketing at its best.
Free but reaching out to over 5,300 followers as well as everyone else who ventures across to the Cov site on a daily basis.
It's instantly recognisable as Coventry Rugby but for anyone coming across to, say, find out a bit more about the recent signing of Sam Tuitupou, the message is there from the moment they hit the Cov feed…
#CovRugby #Be there
Oh, and by the way, season tickets are available from…
It's just one of the many examples out there of Coventry Rugby's new approach across the whole club and whoever is behind the new look Twitter homepage deserves a big pat on the back.
Coventry Rugby and hashtags…who would have believed the club was capable of that a couple of years ago?
It's sassy and sexy and is going to appeal to the generation of supporters that Coventry hasn't really been able to reach for far too long.
There's a rat in me kitchen what am I gonna go?
I'm gonna fix that rat that's what I'm gonna do,
I'm gonna fix that rat
Okay, in itself it's not club-defining, but it is an example of how forward thinking Coventry Rugby is becoming, or is having to become, in order to be competitive in what is a hugely competitive market.Having a Premiership club just across the city can't have made things that much easier either.
Another example – 12 months ago we wouldn't have expected to be hosting concerts at the BPA, yet in a few weeks time UB40 and Level 42 will be playing to an audience of over 5000…yes, 5000 now.  Such has been the interest in the event that it is hoped the final figure will reach 7000.
And it's a canny move on the club's part.
Potentially 7000 fans coming into the BPA, many of whom won't have visited the ground before and some of whom will be interested in rugby.
Others might be involved in local businesses looking for suitable conference areas, others still might be couples looking for a venue for an engagement party…and on it goes. The butterfly effect.
Immediately, you're opening the club to interest from a very different type of punter to the one you might usually encounter. Exposure of this kind can only be a good thing, surely?
Having spoken with Lara Hunter, Cov's Business Development Manager, it is obvious that there is so much going on behind the scenes that the vast majority of supporters just aren't aware of.
And whilst she's far too polite to comment, I'm sure it must be frustrating at times when the rugby side of the club gets so much attention and those who work in the offices and under great pressure to widen Coventry Rugby's support, especially amongst businesses across the city and beyond, seldom get a mention.
Unless of course something goes awry and the likes of me and others who aren't in the know, are quick to criticise…the unfortunate decision regarding the vote for the supporters' 'Player of the Season' is one such example. One poor decision and the whole club is tarnished.
Now it wasn't that long ago, around the time that the further development of the BPA was being discussed on the Messageboard, (just before Xmas 2015 probably), that a small, but vociferous, group of supporters were suggesting that such business ventures would only serve to generate money for the Chairman and the club would see little, if any, of the financial benefits.
Comments that were strongly refuted at the time by Jon Sharp.
And here's the evidence, were any needed, that Mr Sharp is a man of the club and for the club.
The profits from the concert are being ploughed back into the rugby side of the club…
and that should be music to the ears of any Cov supporters.
Such a bold decision to develop the use of the ground outside of the rugby season should be welcomed especially if the playing side of the club is to benefit financially.
It's a chance to celebrate.
A glass of beer…
… or a red, red wine, perhaps?
I hadn't realised was that all the monies that come to the club as a result of the UB40 gig (see, I know all the terms), will go straight into the rugby pot. Now, I've no idea about the sums of money involved but certainly with tickets ranging from between £40 and £56 a person, that's big money, even taking into account all the costs.
I have to put my hand up and confess that despite my love of music, particularly anything from between '76-'90, I won't be going to see UB40…I couldn't go without taking Sue and it starts to get a little expensive then, especially as I saw them for just 60p when supporting Pretenders…before 1 in 10 was released.). But I will be there in spirit…
If this is to be the outcome of future developments for the BPA, then within reason let's all start talking…
It's in everyone's interest for the evening to go well and, hopefully, it will be used as a venue for concerts again (if possible, the likes of Costello, Graham Parker, Squeeze, Van Morrison, Talking Heads please – I'd even stretch to Bananarama, given they're making a come back. I was madly in love with Keren Woodward, one upon a time).
More exposure, more income generated.
But Lara also mentioned something else that might be of interest to Coventry supporters, something that is actually highlighted as one of the benefits of having a season ticket…
Take a look at the poster advertising the season tickets. Certainly eye-catching, as is all the artwork the club seems to be using to advertise itself these days.
(And as an aside, is the pink a hint of a return to THAT infamous away strip of last season, the one we never actually saw used?  Please, please let's have it make an appearance next year. The red's good…but PINK…come on. It's a winner..).
And look at the third bullet point down…
I asked Lara what this was referring to as I hadn't heard it mentioned elsewhere.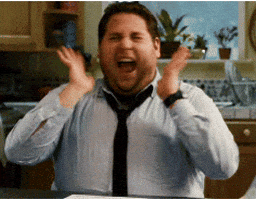 And her response was both interesting and exciting.
Basically, its an affiliation scheme whereby season ticket holders can benefit from discounts or reductions at a range of local businesses just by showing their membership card.  Companies with whom we already have a connection, such as Nandos and Purity Ales would be included and it could be extended to also involve reciprocal arrangements with the likes of Warwick Races and Coventry Bears.
It's not up and running yet, and there will be more information to follow over the summer after Lara has had more time to coax even more companies into becoming involved. The Blades and Coventry City would be obvious candidates (although I am now in the realms of speculation here!).
Whilst some of the Premiership clubs have had such schemes in operation for some time now, for a club the size of Coventry it would be a significant step forward and a sign that Cov is thinking like a Championship side as well as playing like one…
Lara recognises that it will only be successful if, in her own words, 'it stays fresh and appealing' and much of her summer will be spent cajoling other businesses to come on board. The more it is accepted in shops, restaurants and services in the Coventry area, the more appealing a season ticket subscription might be to those supporters who at the moment might be unsure as to whether to commit themselves to that sort of initial outlay.
Extend it to local attractions, Warwick Park, West Midlands Safari Park etc etc and you're onto even more of a winner, but whether there are enough season ticket holders to make it worth their while is, I guess, debatable. The more successful the team is, the easier it becomes…
However, Lara rightly pointed out that the biggest challenge of all is promoting the club as a conference and events centre. Yes, a season ticket generates around £180 per supporter, but that's only for 15 Saturday's a season.
The real trick is to generate income all year round, on a day-to-day basis, by using the club as a 'facilitator' for local businesses in the area. If the club is to survive, let alone become a financially viable Championship side, then it will have to rely on the income generated by the business end of the club and Lara is working extremely hard to generate that level of funding.
Coventry Rugby has a head start over many of the clubs in National One and even the Championship – it has free parking, is in a city centre location and has facilities better than most. Lara, who worked in a similar role at Moseley for a while, believes  we are well ahead of Moseley in this area…
The Business Team are currently devising a plan now to fill all the suites all the time, or at least as much as possible, working closely with local businesses to bring in sponsorship and to promote the excellent facilities the club offers, facilities that will be the envy of most clubs in National One.
I had intended to base this post on the training session yesterday evening, but as it is I've got somewhat side-tracked. However, I do feel that what is going on behind the scenes at the BPA, especially as far as the likes of Lara and those in the Office are concerned, often gets overlooked especially by me, although in my defence, the main focus of the blog is the team and all things connected therewith.
Today's post, however, shows just how inextricably linked the two sides of the club now are.
It's a post that might not appeal to some who understandably prefer the more rugby related news, but it is one that I'm pleased to have included, if only to give Lara the recognition she deserves.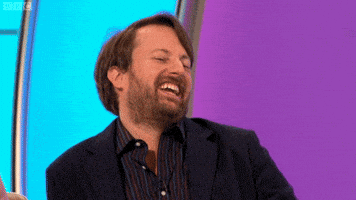 One thing of relevance to the above that did come out of yesterday evening's training though is that there is unlikely to be a cost involved in watching  the 13 or so 2nd XV home league fixtures next season (I'm not sure what the correct nomenclature for the team is – Development Squad, Extras…?).
These games are likely to be on Saturdays with a 12.00 o'clock(ish) kick off before the main event, the theory being that they might attract 300 or 400 hundred supporters into the ground early and, well, 300-400 hundred supporters who need feeding and watering….it makes perfect sense.
The good news keeps on coming…
~~~~~~~~~~~~~~~~~~~~~~~~~~~
Well, all that took a little longer than I intended. I had said I would reveal who came top in the poll to determine who, out of all the players joining us next season, supporters are looking forward to seeing in a Cov shirt?
It's late, and I won't do it justice so I'll make sure I include the results in tomorrow's entry.
Here's a final chance to vote, although looking at the numbers, most will have done so already.
Thanks for taking the time to ready today's post…
Tim
~~~~~~~~~~~~~~~~~~~~~~~~~~~
Watching this and suddenly I'm starting to have a rethink!
Brilliant…
And they're coming to a rugby club near you….
UB40 – Rat in Me Kitchen