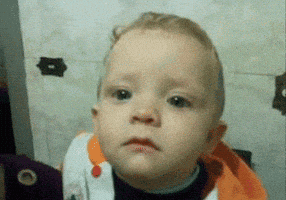 Well, in the end it turned out to be all a bit of an anti-climax as far as any Coventry announcement regarding the news of further signings for next season was concerned.
Anticipation was high following a number of hints that yesterday was to be the unveiling of the last, and arguably biggest, of the influx of players coming our way for next season.
And from John Wilkinson's post on the Messageboard it does indeed look as if it's just the one, given the reason for the delay as being due to 'his current club'.
I wonder if there's a story behind that…?
So just the one signing to come next Tuesday, but hopefully an important one.
Supporters are hardly in a position to complain though, given we have been kept so well informed on a week-by-week basis of the movement of players that will be taking place both into, and out of, the club in less than two weeks time.
Two weeks. Just where has this season gone…?
A quick glance at rolling-maul.com will testify to the number of clubs that have as yet to disclose anything other than the most basic of squad information.
For perhaps the first time in years, we are far better informed than most supporters in National One as to who we can expect to be seeing in a Cov shirt from August onwards, something which is very much in Cov's interest as well, of course.  Given the quality of players recruited for next season, it could well induce supporters to take advantage of the early bird offers available on season tickets.
And the more supporters who buy early, the less will be tempted to watch their rugby elsewhere.
It would appear that there are clubs even in our league who encourage supporters to take up such offers without actually knowing who they will be watching. Buying blind in this way seems to be asking a lot of supporters and Cov should be congratulated, once again this season, for the improved communication between itself and its supporters.
However, despite the lack of news about player recruitment emanating from the club this week, the conformation that Nick Walshe has signed a contract for another two seasons is real cause for celebration and is, in many respects, as important as any of the recent player announcements.
Hyperbole?
No, I really don't believe it is.
Okay, the news of Nick Walshe's full-time appointment on a two year contract might not be as sexy as some of the announcements regarding recruitment released from the club recently, but it is certainly as seductive.
His presence offers a real promise of quality coaching over the next couple of seasons, with all the benefits that could accrue from such a  wealth of experience. It's all very well amassing a squad of very talented individuals, but unless you have the coaches to match, then in the end it is going to count for very little.
Already, Walshe's influence has become increasingly evident the longer he has been here and I'm sure it's no coincidence that results have improved and performances remained pretty consistent (with the exception of Fylde) since Christmas.
In the training sessions on a Thursday night he has worked initially with the backs, with Boris attending to the forwards, and then has overseen the whole squad training  when both groups have come together for the second half of the session.
With Brendan Burke not always present, Nick Walshe's involvement has increased accordingly. He is very vocal and seems to work at a high tempo and the players all seem to enjoy being put through their paces.
Just how good a coach Nick Walshe should be judged by those whom he coaches, but if success on the pitch is a sign of his effectiveness off it, then he is clearly doing a pretty decent job.
On a match day when players are going through their own pre-match preparations, he can often be seen talking to individuals, often with pats on the shoulder and what look like words of encouragement.
One particularly interesting feature of yesterday's announcement was that Nick Walshe will also be responsible for the:
development of the other coaches and player-coaches
I've always wondered who coaches the coaches…
…now I know.
His experience as a coach at a number of Premiership/Championship clubs, as well as heading up the England U20s RFU Elite Rugby Department coaching setup, means he is just the person to oversee Coventry's own team of coaches.
It would seem that Luke Narraway's desire to get involved in coaching, presumably to give him opportunities in the game once he decides to end his playing career, will benefit in part from Nick Walshe's move from part time to full time. Doubtless there will be other senior players, too, who will prosper too, as well as those players involved in supporting the community outreach work and the aspiring coaches involved in the new Development Academy.
It's going to be a busy, busy time for Nick and in committing himself to Coventry for the next two years he clearly believes this is a club very much on the up, just as presumably Cov believe his input will ensure greater success for Coventry on the pitch as well as off it.
For me, Nick Walshe's involvement in the club for the next two years is just as important as any one of the signings so far announced. We've already seen what an influence he has had on the team and with a wider brief and a full time contract, you'd hope for even bigger things to come.
So, it was #TuesdayNewsDay after all.
Perhaps not quite in the manner of the one that was so eagerly anticipated, but one that nevertheless is going to impact greatly on Coventry over the next couple of years.
Well done to everyone involved.
~~~~~~~~~~~~~~~~~~~~~~~~~
Rowland Winter appears to have attached great importance to bringing together a group of coaches who have the expertise, and experience in most cases, to best support a squad that has performed well this season, is improving with each game and has been considerably strengthened in readiness for a further push towards the top of National One next season.
And he's not been slow to act if the coaches have failed to live up to expectations.
The comparison between Scott Hamilton last season and James Pritchard this season is a case in point.
Both class players, both of a similar age and entering the twilight of their careers, both new to coaching, both never quite producing the kind of influence we might have hoped for on the pitch and definitely struggling to have an impact on the coaching front off it.
Plenty of similarities, then.
Under Scott Morgan, Scott Hamilton remained in position for probably a season too long and in retrospect should have left at the end of his loan spell at the end of 2014/15.
Under Rowland Winter, James Pritchard was gone before half the games this season had been completed. It wasn't ruthless, but it was professional – it wasn't working out, Coventry's defence was proving fragile, to say the least, and so the decision was taken to move James Pritchard on.
Craig Newby was working at Coventry within a couple of weeks.
Reputations count for little if you can't deliver.
Brendon Snyman, the lineout/forwards coach, was dismissed summarily and so efficiently that supporters still don't really know the reasons for his departure.
Everyone knows what is expected. The rewards are good if you succeed, the consequences clear if you don't.
The potential of the coaches mirrors that of the squad itself
And the influence of the coaches shouldn't be understated. We know from what Rowland Winter has already said that some of the front row forwards have remained because of the impact that Boris Stankovich has had on their form over the past season. They have learned under his tutelage and despite opportunities for some of them to move elsewhere, they have all stayed because it is very much in their interests to do so.
And surely players like Pete White, James Stokes and Rob Knox wouldn't have been so quick to stay had the coaching not been of the quality it is and  Louis Deacon's arrival here from Moseley is only going to strengthen the coaching set up.
Boris and Nick, in particular, have been praised for their off-field contributions, but I guess Rowland Winter, too, should be given a great deal of credit for bringing together what appears to be the beginnings of a very strong, and hopefully successful, team of coaches.
Not only has he been able to attract coaches of the calibre of Nick Walshe and the potential of Boris Stankovich, he has also been able to get them to work well together and when he has got it wrong (or rather when it hasn't worked out), as in the case of James Prichard, then he has actually promptly to address concerns.
Perhaps it's apposite that yesterday's announcement was about the coaches and not the players for a change – a chance for supporters to reflect on the importance of Nick Walshe to the success of the team and what a great job the coaches in general have done this season.