The weekly interviews with the Coventry coaches, conducted by John Wilkinson and published on the official website, always make for interesting reading.
The post match reports, good as they are, tend to just give a factual account of the game, with Rowland's comments adding some immediate reaction – both extremely useful, of course.
However, the interviews with the coaches tend to offer a more measured response, often giving a little more insight into the planning and preparation that goes on prior to a game and how well the game plan is executed during it.
Take yesterday's comments from Boris Stankovich, for instance.
It appears that one of the key areas of focus for Boris was working with the players to stem Ampthill's 'much vaunted' rolling maul, an area of their play that pretty much won them the game back in November.
He was rightly pleased that other than for a brief spell after the interval, Coventry managed the Ampthill forwards very effectively and by the end of the game Coventry 's pack was in complete ascendency.
More enlightening still was Boris' comment that one of the reasons for Coventry's improved performances of late  is that:
…we've picked a pretty settled team over the last few weeks whereas we were changing the team around every week earlier in the season. That's a lesson for us…
I think it would be fair to conclude from this that the coaches decided a while back that the rotation of the players that we saw fairly regularly earlier in the season didn't make for consistency or a settled side and that the answer lies in playing your best team wherever possible – although your best team one week might not be your best the next.
Rotation enables fringe players to get a game every now and then, whilst giving a rest to those in the team who are called upon the most. Choosing a more settled side must make this a bit harder to do.
Presumably, context is everything and a side selected to play, say, Plymouth with all its forward power won't necessarily be the same as one selected to face Fylde, a side that tends to play a rather more expansive, free-flowing game.
The interesting thing for me is how this decision to opt for a more consistent approach to selection, and consequently a more settled side, came about.  Was it, perhaps, the result of having a relatively small squad that had been made a good deal smaller by players leaving or though injuries, therefore offering relatively little choice, or was it simply that the coaches  effectively narrowed the squad down to the best 20-22 players and are now working principally with them.
The original squad, back in early September, consisted of the following 34 players (I hope!)…
Stankovich

Brown

Tolmie

Price

Litchfield

Boulton

Synman

Conquest

Jubb

Poole

Daynes

Dyer

Grace

Harry

Povoas

Bone

Adamson

White

Alex Smit

Grasso

Fenner

Maisey

Canning

Hircock

Knox

Wheatcroft

MacBurnie

Burke

Rundle

Heath – unsure of current status

Trimble

Hodgson

Pritchard

Stokes
whilst another 6 still with us joined the squad after September 2016:
Heath Stevens

Jake Byrne

Tom Howe

Freddie Tuilagi

Josh Peters – inj (I think)

Owain James – inj (I think)
Players in red represent those who are no longer officially with the club, players in black are those on loan to junior clubs in the area, players in green are players currently unavailable through injury and players in blue are the players currently at the club and available for selection.
I've no idea what the situation is with regards to Jay Heath – out or in?
Obviously more players than those listed above have appeared for Cov this season including  Jack Willis, but they are no longer part of the squad as I understand it. It's not an exact science, but I reckon 40 players in total have appeared for Coventry this season and Cov are currently selecting from just 25  (including the dual regs), and that includes Brendan Burke and Corey Hircock, neither of whom have played much of late.
So whilst Cov have produced a settled team in recent weeks, something that has been highlighted as one of the key factors in  Coventry's improved performances, maybe this has almost been forced on the coaches to some extent, the result of having a smallish squad and then losing some players through a variety of factors, some unforeseen, others less so.
Had I been asked, I would have said that Cov used far more players last season, but actually according to Nick Meredith's Big List on the Messageboard, only 42 were used in total which isn't many more than Cov has called upon since September.
I think part of the reason it seems so more than last season is that the Cov squad was decimated by injuries under Scott Morgan and as a result the consistency mentioned by Boris in this week's 'Coach's Comment' was something that the previous Head Of Rugby/DoR just wasn't able to match.
And here's where I think Rowland Winter must take huge credit.
By attaching as much importance before he arrived to  getting in the right backroom staff as to recruiting a squad capable of halting last season's slide and turning Cov into a club with genuine aspirations of Championship rugby, he has been able to rely on a smaller squad, assisted by a far more professional set up behind the scenes.
Rob Norman and Hannah Walker and their teams have work tirelessly over the course of this season to identify and work with players who could be prone to injury, as well as treating injuries and offering post-injury rehab to those who have fallen injured.
The result of all this has meant that RW and the coaches have been able to put together a smaller squad of players as they have had less injures and therefore been available for more games.
It has given Cov a huge advantage this season and for me, the increased expenditure on quality backroom staff is proving extremely cost effective.
Fewer players mean a smaller playing budget and hopefully the ability to bring in more quality at no more cost than a larger squad on a similar budget..
By October of last season Jon Sharp had had to dig  deep into the coffers to bring in players of the quality of Carpo, Mieres and Kivalu to try and stop the rot – something that was partially successful with  Mieres only able to make 11 appearances in total.
With just 25ish players currently being used , RW is still able to rotate, but often players rested will go onto the bench rather than miss a weekend or two of rugby.
There are those who would argue that it would be better to have a bigger playing squad and rely on less dual reg. players. For me though,  the inclusion of 4 or 5 gifted dual reg players is a no brainer. They come at little cost, are more often that not better than any available players that could be recruited by other means, and add much to the club whilst they are here.
Much depends on the relationship between the DoR and the local Premiership sides I imagine, and whilst Scott Morgan was able to bring in some quality youngsters last year, by comparison to this season they underperformed.
There has been a surfeit of talent on display this year…
Compare the dual regs over the last two seasons:
2015/16                            2016/17
Jake Farnworth

        1.

Jack Willis

Tom Hicks                 

2.

Owain James

George Worth           

3.

Tom Howe

Rory Hutchinson      

4.

Freddie Tuilagi

George Tresssider   

5.

Josh Peters
The d/rs this season seem to have contributed far more on the pitch and although Worth and Hutchinson have, I think, both played in the Premiership since leaving Cov, they didn't have the same impact as Willis, James, Howe and Tuilagi have had  this season.
Nothing like in fact.
George Tressider is the exception – I thought he was the standout youngster last year and played well enough to keep a fit Wayne Evans, the club captain, out of the side.
I guess there are a combination of factors that might be at play here – the additional training sessions this season, the input of the likes of Boris Stankovich, Brendan Burke and Nick Walshe and a far happier set up generally, as well us having a better working relationship with Wasps.
Whatever the reasons, the Academy players have added a lot both to the team and to my enjoyment of watching Cov this season…they have fitted in exceptionally well and enabled Cov to have a relatively small first team  squad from which to select.
Hopefully, it's something we'll see developed further next season.
It was good to see young Jake Byrne singled out for praise by Boris – he feels Jake is 'one for the future' and that on Saturday, against Ampthill, he did 'really well out there'.
With the injury to Andy Brown and Boris' own recuperation from surgery, there are only two fit props available in the first team squad which is a good example of how perhaps some of the consistent selection we seen recently has had  come about.
With only Jimmy Litchfield and Phil Boulton currently available to prop from the first team squad, selection is going to have to be pretty consistent!
Fortunately, the decision to run a Development Squad alongside the full squad is already paying dividends as Jake Byrne has been able to make the jump from one to the other pretty much seamlessly.
The loss of  Brown and Stankovich is unquestionably a blow, but it has been softened slightly by Jake's presence on the bench and he has certainly shown he can already handle himself at this level.
Whether Jake would have been blooded quite so soon were Cov selecting from its full contingent of props is unclear, but he has certainly seized his chance. He's surely going to get more game time before the season ends given there is a mandatory requirement for the club to provide front row cover on the bench.
It's just one more example how the forward thinking approach of the current management team has ensured Coventry hasn't been disadvantaged as it might have been in previous seasons and why getting the systems in place in the first year of RW's tenure has been so important.
Coventry seem to be in a happy place at the moment – as are most of the supporters. Although we're probably a couple of places below where most wanted us to be at this stage, our current form is arguably what supporters might have hoped for.
We have had a bit of a bumpy ride away from home, but the team are now showing a far more controlled and mature approach in games and seems better able to select when to play more expansive and attacking rugby and when to play it a little tighter.
And whilst I was a big supporter of the  rotation of players that we saw earlier in the season (mainly as it was chance to see new players more regularly!), the current consistency in the match day squads seems to be paying off…
A settled side does indeed seem to make all the difference…
~~~~~~~~~~~~~~~~~~~~~~~~~~
BLOG FACTOID
In recent weeks the numbers viewing the blog have continued to increase, a reflection I imagine of the improving performances we've seen from Cov on the pitch.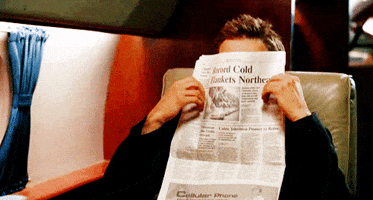 As interest in what is happening at Cov grows, so the blog is read that little bit more.
On Saturday there were 2771 hits, over 300 more than the previous best and a further 1800 on Sunday…by comparison most weekdays average between 400 and 600 hundred (624 today!)…
Clearly it's not proving a great read in central Africa, though…