Happy talkin', talkin Happy talk
Talk about things you'd like to do
You've got to have a dream
If you don't have a dream
How you gonna have a dream come true
Captain Sensible – Happy Talk
The question was asked over the weekend as to what impact Phil Boulton's recent rise to captaincy has had on Coventry's form…from the company (?) that sponsors him no less!
Diplomacy called for on this one, then…
It's a hard one to answer in some respects as supporters have little awareness of the captain's influence outside of what they see from the stands, but it is something that supporters have chatted about in recent weeks and indeed Sam, my son, made a couple of comments regarding Phil's captaincy as we sat watching the game on Saturday.
(The role of a club captain might make for an interesting John Wilkinson feature/interview on the website or in the match day programme..?).
A while back, at one of the training sessions, I asked Rowland Winter about the captaincy next year and he felt that it would probably be given to one of the more experienced players coming in over the summer, but if you were to ask the players who they would vote for now, Phil Boulton would, as likely as not, get the nod just as Tom Wheatcroft and/or Eoghan Grace would have done at the start of the season.
Whilst that doesn't actually answer the question in terms of the impact PB has had on the team's form, it does indicate that he is a player held in high esteem by the rest of the squad and, if that is the case, then as a player playing alongside Phil B, that is going to motivate and inspire you more than if the reverse were true.
I actually thought Tom Wheatcroft did a decent job – he was certainly vocal in the warm up before games  and he seemed to speak to individuals and encourage them. I'm not convinced about his leadership during the game, but more often than not the coaches can get the key decisions on to the pitch very quickly these days and you probably need more than one leader on the pitch, although it is the captain who will do the vocalising.
Whilst it might only be a coincidence, but with the exception of Fylde, the away form of late has shown some improvement under Phil, with the last two games against Plymouth and Blaydon offering encouraging signs to suggest that maybe if Coventry haven't yet turned the corner, then they are certainly fast approaching it.
Against Fylde, Phil B was moved to tell his team to listen to the noise from the supporters as they exited from the changing room at half-time and, whilst we lost after what was a poor performance, we have made good  progress since and it was evident that day that he is a player full of heart.
It was interesting watching him during the pre-match warm-up on Saturday.
When the players returned from the changing room prior to the team warm up, Phil held everyone back until all the players had emerged and formed  a tightly packed unit and he was very much at the front of the group leading them back to the changing room to change into their actual Cov shirts after the warm up had been completed. He was first out and last in and clearly wanted to lead from the front.
Something he does on the pitch, too.
That said, during the game, I'm not in a position to comment on what his influence is and really it's the coaches and players who are best placed to answer that.
However, the scrum, and particularly the front row, has been instrumental in Cov's success this season and no team has really dominated them during the course of a game, even Hartpury. And that commands respect amongst supporters and, I imagine, players too. And in that front row, Phil is the most experienced of all, having played 282 games in total (against Matt Price's 273) and with most of those in the Championship.
Phil has done it all at a higher level and whilst that doesn't make you a good captain, it does give you the right to be respected because respect has to be earned.
Since Phil has taken on the role, Cov do seem to have put in some decent shifts, culminating in the away win at Blaydon and Saturday's win over a strong and confident Ampthill side. There's an argument to be made that Coventry had been showing signs of improvement well before Christmas and that it has continued to make progress under Phil's leadership.
What is clear, though, is that  he is a little more demonstrative than Tom or Eoghan, as those who were at the Blackheath game in January will recall.
So just what impact has Phil Boulton had on Coventry's form of late?
Probably not as much as the question seems to suggest, given there were plenty of encouraging signs prior to him taking over the captaincy. However, he appears to have his own way of doing things and they look to be working.
For me, though, the biggest impact must come from the coaches; the likes of Boris, Brendon and Nick Walshe, all overseen by Rowland Winter.
Phil, and Tom, will probably have specific roles to play outside of a Saturday afternoon and it might well be they are involved in specific post-match feedback and pre-match preparation that we aren't aware of…
…I'd tentatively suggest that most of the improvements we're currently seeing in terms of results and performance are the culmination of several months of planning, preparation and execution involving coaches and players…and Phil has been able to use his vast experience to lead from the front, as much on the pitch in the absence of Boris, as off it as team captain (I imagine Tom is still club captain in the absence of Eoghan Grace).
The right person, in the right place, at the right time.
Captain Sensible…
You've got to have a dream/If you don't have a dream/How you gonna have a dream come true?
~~~~~~~~~~~~~~~~~~~~~~~~~~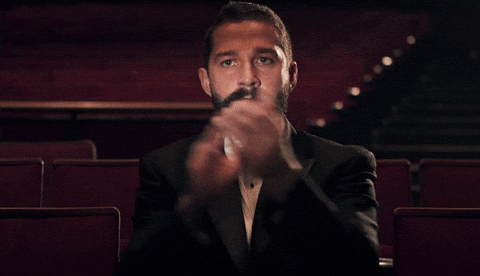 Very many thanks to everyone who took part in the Coventry v Ampthill 'Man of the Match' poll over the weekend.
The results of the votes are as follows:
Will Maisey – 39%
Pete White – 19%
Tom Jubb – 19%
So for the fifth time (out of the nine polls in total) those who took part have differed in their selection of the 'Man of the Match' to that of the sponsors, this week voting instead for Will Maisey, although Darrel Dyer (the sponsors' choice) featured prominently in the poll, too.
Well done, Will!
In a game where there were a number of notable performances, Will Maisey's individual contribution stood out for me.
His willingness to take on the Ampthill defence was a key factor in Cov's win and provided the space for the support runners to use so effectively. He certainly got the better of Joe Tarrant and the two Molitka's just didn't have the speed to close him down, thanks in part to Sam Grasso's excellent service at the base of the scrum and lineout.
He also had an excellent game with the boot, missing just two kicks(a conversion and a penalty) whilst also kicking strongly out of hand and it was his monster of a kick following a Coventry penalty early in the first half that took play up to the Ampthill 5m line from where we scored our first try.
Will has been quick to acknowledge the support he has got from the coaches since his return to Cov, support which has been repaid several times over this season as Will has saved Cov's blushes on a number of occasions with last minute kicks to earn the team a win.
Brendon Burke and Rowland Winter watch on as Will Maisey goes through his pre-match routines

I've been lucky since coming back that the coaches have invested quite a lot of time in me, in an out of training, and I feel like they're really helping me to become a better player.

It's a completely different place now, training three nights a week and some of the boys being full time – everything feels more professional with more coaches, the analysis is better, and the sessions are more intense.
The encouraging thing is that Will seems to have got better the more he's played and yesterday was a performance that was full of confidence and self-belief. The worrying thing for the rest of National One is that Will believes he will only get better…
I think I've improved a lot since I was first at Coventry and I feel like I'm still improving – there is still more to come from me.
Good news for Cov certainly, not so good for the opposition.
Well done Will, this award is richly deserved and as conclusive as any of the polls so far.
~~~~~~~~~~~~~~~~~~~~~~~~~~~
Whilst the blog is very much aimed at what is happening on the pitch, it would be remiss of me not to give a big thumbs up to those involved in putting on all the social/marketing activities going on in the background at the moment.
Pre-match and post-match events are common place and are attracting a lot of interest on social media ,via Twitter and Facebook particularly, and by all accounts the 'pint and a curry' offer after the Ampthill game proved a great success. They are important because they bring supporters together and create a buzz that that is louder, stronger and far more representative of Coventry than any other that might be heard across the city.
Get supporters in to watch Cov and they'll stay, such is the momentum Cov is currently starting to enjoy.
These things don't happen without a humungous amount of planning and preparation, so hats off to everyone involved last Saturday and every match day for that matter.
I know, also, from following Lara's Hunter's Twitter feed, as well as the club's own official site, that the club is working exceptionally hard to bring in additional sponsors as well (Nandos last week!), and more often than not when I've been past the ground during the week, there's a function on of some sort or another.
I really don't know enough about what is happening behind the scenes to do it all justice, but the work being done is vital to raise much needed income to further support the Chairman's long term vision of a successful and self-sufficient club, on and off the pitch.
Well done to everyone involved…I know it is appreciated by supporters, if not always voiced.
And commiserations to Lara – watching the humbling of Scotland on Saturday must have hurt…
~~~~~~~~~~~~~~~~~~~~~~~~~~~
Captain Sensible – Happy Talk
On TOTPs – and a young looking John Peel – and Burns shows that when it comes to mime, he was rubbish.
He was so much better in The Damned
Neat Neat Neat
After Saturday's great win against Ampthill, with Captain Sensible at the helm, it's seems that everyone is full of happy talk at the moment…