Yeah, I'm doing all right, getting good grades
The future's so bright I gotta wear shades
I'm doing all right, getting good grades
The future's so bright I gotta wear shades
I'm heavenly blessed and worldy wise
I'm a peeping tom techy with x-ray eyes…..
Status Quo – The Future's So Bright
Maybe we're not quite at the wearing sun glasses stage just yet and one swallow does not a summer make and all that, but perhaps the lyrics to a little known Quo 'classic' does hint at what some Coventry fans might still be feeling almost 48 hours after their team's historic win at Blaydon.
And how we needed that win.
Needed not in the sense of its impact on the longer term success of the club, I'll grant you.
But definitely in the short to mid-term, coming as it has at a time when confidence amongst supporters is good, but tempered somewhat by the run of disappointing results away from home.
At the BPA we definitely are 'doing alright and getting good grades' and for season ticket holders who only go to home games, it's happy days.
But our away form has left one or two supporters wondering if Cov are going to be a one trick pony…strong in front of their own support, poor elsewhere.
The defeat over Blaydon really is an historic one – we haven't managed to beat them up there in six previous visits.
History was indeed made on Saturday.
But in a wider context, that win might also be the start of better times for Coventry away from home; a watershed moment.
And if the travelling supporters were jubilant after the game, so to were the players, probably even more so.
There were plenty of happy faces and a real sense of relief as the players went into their post-match huddle immediately after the game. It's too early to gauge whether the shackles have indeed been cast off with that win, but it certainly will have given the players, coaches and club as a whole a big boost going into the last few games of the season.
The four of us who made the trip up from Cov together had to leave fairly quickly after the game and we were walking around the perimeter of the pitch as the huddle was taking place. After a minute or two the players could be heard giving a somewhat discordant version of 'Happy Birthday', a reminder that Saturday was also Tony Gulliver's birthday.
It was a fitting way to end the afternoon's entertainment. There probably isn't a more popular and well-respected figure at the BPA  amongst those supporters of a certain age and Gully must have relished the win as much as anyone.
As has been mentioned elsewhere, the players then jogged back over to the main stand where a few of the supporters remained to show their appreciation – a nice touch and one that is always really well received… a couple even made a detour to come over to where some of us were which was really thoughtful.
As we waited for a taxi to take us to the station, Jimmy Litchfield spoke to us briefly to offer his own thanks, confirming just how much of a lift the players get from the vocal support at away games and the difference it can make. When one of us said that we hoped he would be with us next season, he talked about waiting to see what happens.
It didn't fill me with hope…
~~~~~~~~~~~~~~~~~~~~~~~~~~
The folk at Blaydon were lovely.
We arrived a little earlier than most – a couple of hours before the kick off – and were greeted by a very amiable gentleman who sorted out our payment as no one was yet manning the gate, then showed us to the bar area and also brought us up a programme each. I'm not sure about the others, but he was so pleasant that I felt too embarrassed to mention that as member of the Coventry Supporters' Club there was an agreed £2 discount. It just seemed wrong given he was going to so much trouble – it pays to be nice.
The Rugby Paper had the official attendance for the game at over 300 – there didn't appear to be anywhere near that many watching when we did a headcount (the fact that you could count them all is a giveaway)…still, maybe there were a few in the clubhouse that we weren't aware of, although that was a good 60-70 metres from the pitch. £10 entrance, which includes the cost of the programme, is good value, although I understand parking is £9 which seems a little steep if correct. Car boot sales seem very popular there, so that might well inject some much needed income into the coffers.*
Pete Redhead also mentioned in a comment that this time next year Blaydon will be playing on a 4G surface. It will be floodlit and funded by the RFU apparently, presumably because of their involvement in the local community. Whilst it will certainly help them attract additional income into the club, from an outsider's viewpoint, I can't help but think that one of the great things about visiting Blaydon is the wind, rain and mud – it's all very much in keeping with the somewhat 'romantic' notion of how rugby should be played in the winter.
And a 4G track might well lose it's appeal for me as a spectator…a round trip of 430 miles to see a game of rugby on an artificial pitch doesn't have quite the same appeal as two teams slugging it out in the rain and mud, especially as it is something that is going to be missing at the BPA next season. It will be good to visit grounds with grass pitches.
But that's probably just me getting old.
I had to check up what the difference between 3G and 4G is I'm afraid – if only because it might be relevant a little closer to home in a few months time. Apparently:
3G sports pitches are a sand / rubber granule filled carpet with varied pile heights from 32mm – 65mm and the difference in height is to get the playing characteristics for the primary sport. If the primary sport is to be FIH hockey then a 32mm high or 40mm high carpet fibre is specified but if the primary sport is rugby league or rugby union then a longer grass is required to comfort the fall on the players. Too meet IRB or RFU in general the pile height is usually 60mm high or 65mm in height.

With regards to 4G, 5G and 6G pitches, then this basically is where companies advertise to have the latest innovation of 3G sports surfacing. They basically are saying they have designed the 4th generation, 5th generation and sixth generation of the sports artificial carpets but no accreditation is yet given for this standard to date.
So there you go.
Below is a copy of a comment from Peter Redhead as part of a previous post – it gives a lot more credence to the section above – thanks Peter 😉
Their Chairman was saying that revenue from the car boot sale keeps the club afloat, he also said that when Coventry come to the club is when they have their largest gate. I was also talking to an X player who ran his own business, I think he also helps the club out financially. Blaydon also run a number of sides from the age of 8 upwards and therefore benefit from home grown talent moving through the club. Normal attendance is about 50, but they obviously sell programmes to non attendees and this is counted as the official attendance number
~~~~~~~~~~~~~~~~~~~~~~~~~~~~~
The two taxi drivers we came across up in Newcastle were both incredibly warm and welcoming.
I always feel inclined to engage taxi drivers in conversation, especially sitting in the front seat, which I was. It wasn't a long journey but we got through a fair few items on my standard agenda (what time do you finish, done any long journeys lately? etc etc).
I did ask the second driver if he got sick of being asked questions all the time to which he replied no, not generally, but if he did he would simply turn up the volume on the radio – at which point the music suddenly all but drowned me out…
Whilst there were no delays to and from Newcastle on Saturday, the journey back down wasn't the best I've ever had. One of the dangers of travelling by train on a Saturday early evening is that invariably you find yourself surrounded by a large group of football fans returning home either in high spirits following their team's win or angry and upset as a result of a particularly heavy defeat.
During our journey from Newcastle to Birmingham we were blessed with the company of two sets of supporters…the first getting off at Sheffield and the second joining us at Rotherham for the remainder of the journey. The first group were loud, with the usual degree of foul language and disregard for everyone else on the coach…
…but the second lot…
…were Villa supporters.
Now I've no feelings for Villa one way or the other.
But oh dear…
It got beyond the acceptable really and I felt sorry for some women who were in the same carriage as us and who ended up moving elsewhere, although I think what we experienced was pretty much happening in every coach.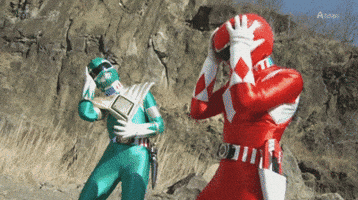 Fair play though to the Villa fans, it was educational at times.
I learned, for instance, that Birmingham City fans all bare a remarkable resemblance to an intimate part of the female anatomy and was reminded, ever 30 seconds as it happens, that 'It was late in May back in '82 – Oh What A Night' that Pete Withe scored the winner in the European Cup Final.
Nice as I'm sure they all are individually, collectively they wouldn't top my list of favourites to travel with on a train and, sad to say, we all just tried as best we could to ignore it all.
It made for a long journey…but at least we had the win to mull over…
…in between learning the names of all the players involved in a move that must have led to a particularly important Tony Cascarino headed goal.
And for any Villa fans reading this…here is that Pete With goal:
~~~~~~~~~~~~~~~~~~~~~~~~~~~~~~~
'So Bright I Gotta Wear Shades' was actually a hit for the American band, Timbuk3 – a post punky, new wave one hit wonder really. It was actually a very good single, with lots of harmonica and a bit of a Nine Below Zero bluesy feel to it, but probably not the version to include here.
Status Quo got hold of it made it into a very MOR album track…the version here includes Tessa Niles who has been a backing singer for all the greats…