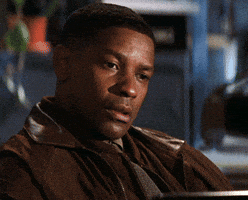 Seventh heaven.
Someone's going to use it somewhere, so I thought I'd get in there first.
In six previous visits to Crow Trees we hadn't recorded a single win and, in two seasons, Blaydon had completed the double over us.
Something of a bogey team for Cov then.
Whilst other teams have come and gone, Blaydon have remained in National One since their promotion from National Division Three North in 2006/07 and their longevity has been built largely on their home record.
It is one heck of a tough place to go and play. Let alone win.
So seventh  heaven, it is…
There are those religions that believe there are seven levels to heaven, places of increasing wonder and spiritual enlightenment. The more good karma you achieve in your lifetime, the higher the level you attain after you die. Once all your good deeds in life have been spent up in death, so you are reincarnated and return to earth.
Sad to say. I'm not a religious person.
At least I never thought I was until yesterday.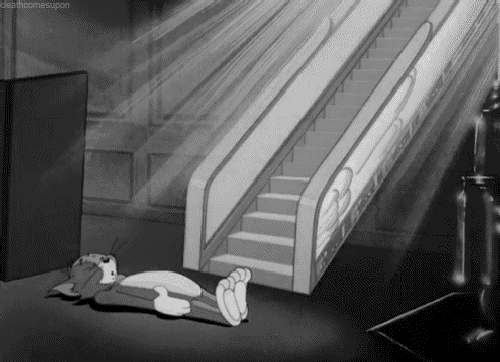 When that final whistle went…well, it was pretty close to Nirvana for me.
Except, of course, Nirvana is a place of eternal existence…mine is just a fleeting visit.
That said, I hope is lasts beyond our trip to Cambridge…
For a long time after yesterday's game, it did feel as if I'd died and gone to heaven – wins like this are few and far between in our league and it is certainly one to savour.
~~~~~~~~~~~~~~~~~~~~~~~~~
It was a game in which we took the lead early on and held onto it for the duration.
It was a win that we had to work extremely hard for and had we had just a momentary loss of concentration as had happened in every previous away game this season, then I have no doubt that Blaydon would have capitalised.
In their last three home games Blackheath, Esher and Moseley had all succumbed to Blaydon and I certainly got the impression that those home supporters who were there yesterday, and there were precious few of them, felt that Coventry would be something of a banker for them. They were in a rich vein of form and Coventry's away record is one of the worst in the league…
…in truth, pretty much how we felt when we played them back in November and they almost did for us then.
I'm not sure what the official attendance figure is, but at half time we counted 53 in the main stand and even then there was an almost even split of home and away supporters. If there were another 50 watching from around the pitch I'd be surprised.
Cov made the noise off the pitch, our players responded on it.
At times it was backs to the wall stuff as Blaydon drove forward and had phase after phase camped on or around our line. But this is a Coventry team that clearly is beginning to believe in itself and in each other and the longer the game went on, the stronger it looked.
Even in the final minutes, when Blaydon had clawed their way back to within six points and a converted try would have been enough, Coventry's defence was resolute and tired bodies made anything but tired tackles to deny Blaydon any real chance to score.
It was a tough encounter…really tough.
We picked up a couple of injuries along the way, most notably to Tony Fenner and Heath Stevens and, second guessing, both looked like injuries that might put them in doubt for next week.
Fenner, who had another strong game looked like he'd pulled a muscle in his upper leg/groin and Stevens got tackled heavily from behind and was struggling before he came off.
We also conceded a couple of yellows and, yes, down to 14 players is always going to make it tougher than it need be. Both yellows were as a result of previous incidents and neither player should take the blame; in many respects they were team yellows, if that makes sense. Let's knock this one on the head early doors – it wasn't a question of any irresponsibility on their part,  or even poor decision making.
Tom Wheatcroft was yellowed for an alleged high tackle following a warning to the team about two previous ones. The referees interpretation seemed inconsistent and marginal at best.
Phil Boulton took one for the team, following a number of penalties conceded by Coventry when defending on our line in the final minutes. It was all pretty desperate and there was some heroic stuff out there – the ball was held up over our line at least twice when it looked for all the world that Blaydon would score. None of the Cov supporters that I'm aware of laid any blame on the players – it was more respect at having kept up that level of intensity in their defence for so long.
It was one of those occasions where you had to be there to understand the context.
In the end it proved to be a very tight game and I imagine the Blaydon supporters will have left thinking that they should have got more out of the game than they actually did.
And yet it seemed as if it might be a very one-sided affair when Darrel Dyer went over in the first 10 seconds (guestimate, but no more than 12!).
The quickest try of the season?
Almost certainly.
In National One history?
Must be close.
A pretty innocuous kick off from  Tony Fenner seemed to be completely misjudged by the Blaydon jumper, with the ball sailing over his head. It looked as if his teammates thought the ball was going to bounce into touch and they were happy to let it do so.
They hadn't banked on the speed and reactions of Rob Knox who judged his run to perfection, took the ball on the bounce, made good yards, offloaded to Tom Jubb (and what a great game Jubby had) who took the ball on and passed to Darrel Dyer who came steaming up on his shoulder to run in unchallenged.
It almost seemed to happen in slow motion and barely had we settled down for the game before we were cheering deliriously as Tony Fenner added the extra two points.
It was surreal and I remember looking across to the referee to check it had been given as it all seemed so unreal at the time.
I know it's never too early to score, but in a strange way it felt like that.
It had all happened a little too easily and many's the game where I've watched Cov score early doors only to see them well beaten come the end of the game.
Esher, away, earlier in the season for starters…
But not so yesterday.
Blaydon came right back into it with their forwards looking to keep the ball tight and drive straight and hard. We didn't help ourselves early on with a couple of wayward kicks that handed the impetus back to Blaydon and they capitalised, scoring two penalties to bring themselves back to within a single point at 6-7.
Blaydon had plenty of possession and most of the territory in the first half, but Coventry's defence was impressive and put Blaydon under so much pressure that in the end they made the mistakes  – not unforced errors but ones caused by Coventry players making their tackles and not allowing Blaydon any space to go wide.
Our  kicking improved and we managed to control the game without a great deal of ball …something that we haven't managed to do too often in the past on our travels.
When we did get the ball, we used it well and our second try came from the best move of the day, starting some distance inside our own half out on the left and ending with a try close to touch far out on the right.
It was in the build up to the try that Stevens was injured…Knox, again, was prominent.
After the try and, for the remaining minutes of the first half, we looked to move the ball around more and another Fenner penalty gave us at 6-17 lead at half time.
Life was made much harder by the Coventry scrum being unfairly penalised as the Blaydon prop slipped his bind and pulled Jimmy Litchfield down on more than one occasion.
It became increasingly apparent that we were getting no favours from the referee in this area and in one break in play it looked as if Boris spoke to the referee.
Coincidently, at the next scrum we won the penalty…
The second half saw us having to defend for some long periods…or so it seemed. However, we also tried to attack wherever possible and it was certainly an exciting 40 minutes that seemed to fly by.
From out of nowhere, Tom Jubb broke loose and sprinted 30+ metres to score a try that put some daylight between ourselves and Blaydon after a Blaydon penalty had brought the score to 9-17.
At 9-22 the win began to look a distinct possibility, but to their credit back Blaydon came back strongly and almost inevitably they scored following several phases of possession. The conversion was missed, but at 14-22 and Blaydon looking to press forward, it was a worrying few minutes before Maisey added three points from out wide to calm our nerves a little. 14-25.
But in the 80th minute Blaydon scored again to make it 19.-25 and within a converted try of winning a game that they'd done well to get back into.
However, despite having all the possession in the closing minutes, Blaydon couldn't breakthrough a resolute defence and the referees whistle eventually ended what, for me, had been the best Coventry performance away from home this season.
We'd played well at Plymouth only to lose concentration in the last 10 minutes, but yesterday was an 80 minute performance – not of attacking rugby but certainly in terms of focus and concentration.
The players must have been absolutely drained by the end.
There were lots of strong performances out there yesterday, but one or two stood out for me.
Rob Knox in the first half looked sharp and full of confidence, strong running and some big hits. He saw less of the ball in the second 40 but he seemed like he was enjoying himself and is getting back to something like the form he showed before he was hit by injury. Ironically, he only came into the side following the late withdrawal of Cliffie Hodgson…not injury related, though.
If he can prove himself fit, playing as he did yesterday is like signing a new player for Cov…
Tom Jubb had a stormer…both in attack and defence. His work rate was immense and he had significant contributions in two of the tries we scored, as well putting in a strong shift in defence…as did Tom Poole who seldom gets a mention but who was a real force out there yesterday. TP does the simple things well and against teams where the forwards seem to dominate, he is your man.
Tom Jubb has matured hugely over the season and he seems to show far more maturity and self-control these days. He such an exciting player to watch as well, sometimes in the wrong place at the right time and always playing with heart.
Sam Grasso, having looked  a little ring rusty in first game back from a lengthy injury, was far more confident and controlled in his second. He put himself about well and he and Tony Fenner looked to have formed a good understanding…with Pete White injured and no obvious replacement scrum half on the bench, there was a lot of pressure on him to perform and that's exactly what he did.
For me though, the Man of the Match was Freddie Tuilagi.
He was immense in defence, rarely, if ever, missing a tackle and crucially holding the ball up over the line to prevent Blaydon scoring. His positioning was always good, taking high balls with confidence and as well as being prepared to run at Blaydon when given the opportunity. He clearly enjoyed the win and was all smiles at the final whistle.
It was his first full 80 minutes for Cov and an important 80 minutes it was, too.
If we could have Freddie for another 12 months, I'd be well chuffed..
That said, it as a real squad performance.
Jake Byrne didn't get on in the end which was probably the right call given what was happening in the front row throughout the game. His time will come but yesterday Jimmy Litchfield and Phil Boulton needed all their experience and guile to eventually get the better of the Blaydon pack.
With no Andy Brown, the pressure was on them and they responded brilliantly and had it not been for some strange decisions from the referee, we would have had dominance in the scrum a lot earlier in the game.
We had to leave immediately after the game to get a train back to Coventry so we missed seeing the players in the clubhouse, but they looked very happy as they left the pitch and were quick to acknowledge the away support.
I'm sure they will have enjoyed the long journey back – I rather hope it was more peaceful than ours.
But more on that later…
I was proud of Cov yesterday. They played with real spirit and commitment and it was definitely a step forward for the team in terms of away performances.
I was pleased, too, for the coaches and for Rowland Winter, for whom results away from home were starting to become something of a millstone around their necks.
It's still very early days, but yesterday we saw how this core of players, together with the added experience of those coming in, could start to become a real force away from home.
There was a mental toughness there that I hadn't seen before, one that bodes well for the future.