Long as I remember the rain been coming down
Clouds of myst'ry pouring confusion on the ground
Good men through the ages, trying to find the sun
And I wonder, still I wonder, who'll stop the rain
Creedence Clearwater Revival – Who'll Stop The Rain?
~~~~~~~~~~~
Pathetic fallacy – when inanimate objects are given human emotions or characteristics.
A quick look at the weather forecast for Blaydon this afternoon provides an example of just this.
Come 2.30 pm, there's every chance that the skies over Crow Trees are going to look pretty miserable, even bleak…with an 80% chance of what looks like some heavy rain in the offing.
Which is pretty much reflective of the way our away form has been this season…
…miserable and bleak for much of it.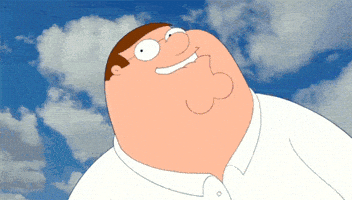 A metaphor for the travelling supporters if ever there was one.
But it won't be oppressive or melancholic today and by 5 o'clock the gloom will be lifting, the clouds dispersing and the skies brightening.
As will the gloom that has followed us for much of our travels away from home.
Brighter skies and sunnier times ahead.
A win today would make such a difference.
~~~~~~~~~~~~~~~~~~~~~~~~~~~
Forecast for Blaydon today…
Okay, it's all a bit lyrical, but an away win today against a team that we have yet to beat away from home in six previous attempts would be a real fillip, not just for the players and the coaches, but also for the supporters too. It's something that Phil Maynard and Scott Morgan weren't able to achieve even in the 2013/15 seasons, when we finished a creditable 4th and 3rd respectively. A win against a rejuvenated Blaydon in conditions which are going to favour them more than us would be no mean achievement and cause from some real celebration.
Matt Price has been at Coventry since we joined National One six and a half seasons ago and he will have played in most, if not all, those defeats. His presence in the front row tomorrow makes sense to me for a couple of reasons.
First, he knows exactly what to expect and will be keener than anyone in the side to get that elusive win. Secondly, he probably offers a little more physicality than Scott Tolmie does and with Blaydon likely to place more emphasis on their forward play, Pricey starting seems the best call.
The coaches obviously have the option of bringing on Scott after 60 minutes, give or take, when legs will naturally have begun to tire in what is likely to be heavier than normal conditions. If Scott gets the chance to run at a labouring Blaydon team, he could have quite an impact.
Eddie Jones calls them the 'finishers', to me they're still the replacements…either way, they could have a decisive impact on the outcome of the game.
There aren't many teams that would relish having Rob Knox come on when legs are starting to tire. He's such a strong runner and if he is as fit as he's looked on his last couple of appearances in a Cov shirt, then he could be a handful, either out wide with Cliffie coming off and Stokes moving to 15, or in midfield partnering Heath Stevens – now that would be something to see.
Rob hasn't got too long to stake his claim for a place in next season's squad – presuming he wants to remain, that is. The last couple of seasons have been really tough on him and although it seems he's getting some good rehab and conditioning this year, he still isn't playing enough. A fit and confident Rob would be a real bonus for the club and he would be pretty much certain to be involved in most games. My worry for him would be that he gets a good offer from a Championship club and ends up on the fringes of the first team squad. It's been hard for him to get games at Cov at times this season and  it will be that much harder in tier two of national rugby.
There are probably only one or two other clubs in our league where he would be likely to be playing in a squad as strong as ours looks set to be next season – so his options are limited in National One unless the offer is one that's too good to resist.
Other than Rob, Brett Daynes is the ideal player to come on – experienced and someone who will always lead from the front and Will Maisey, well he's won several games for Cov coming off the bench and with nerves of steel, he'll do a job if asked.
And then there's Jake Byrne – a player with a good future ahead of him and someone who will relish the opportunity to wear the Cov shirt and play his part in what will hopefully be a Coventry win. I'm sure he'll have been well prepared for the fray by the likes of Boris Stankovich and the senior pros in the team such as Pricey and Phil Boulton and he'll be ready for the challenge.
Despite having to get up at silly o'clock tomorrow morning, I'm really looking forward to the trip up to Blaydon, the more so given I'll be travelling up with Steve Hood and Billy and Paul Ingleston.
Good company whatever the result…
…boys on tour.
~~~~~~~~~~~~~~~~~~~~~~~~~~~~~~ 
Old Albanians v Blackheath 
Blaydon v Coventry 
Rosslyn Park  v Hartpury College
| | | | | | | | | | |
| --- | --- | --- | --- | --- | --- | --- | --- | --- | --- |
| 4 | Birmingham Moseley | 23 | 16 | 0 | 7 | 644 | 499 | 13 | 77 |
| 5 | Rosslyn Park | 23 | 14 | 1 | 8 | 678 | 476 | 15 | 73 |
| 6 | Coventry | 23 | 13 | 1 | 9 | 712 | 595 | 13 | 67 |
| 7 | Blackheath | 23 | 13 | 1 | 9 | 558 | 485 | 13 | 67 |
A couple of games of note tomorrow, ones that probably won't impact directly on our position in the league come the end of the day, but might well do in the run in to the end of the season.
If, as seems likely, Rosslyn Park lose to Hartpury and we win, we're just a point behind and still to play them at home – and a win could move us into fifth. Moseley are 10 points clear, but they, too, have yet to face Hartpury which realistically means that there is only a five point gap between us and them and Moseley's results have dipped of late. If mini targets are being set for the remaining games, then win six of the last seven games and we could find ourselves in danger of a nosebleed.
Blackheath play Old Albanians who are just one place, but 11 points, behind them in the league – that one is too close to call, especially with the poor away record most teams have in our league. However, a win for Blackheath and a loss for Cov and we're down to 7th…
I'll definitely be looking at the results with interest later today and, fingers crossed, there could be plenty of reason to celebrate.
~~~~~~~~~~~~~~~~~~~~~~~~~~~~~
As always:
If you're not able to make journey up to Blaydon but want to keep up-to-date with what's happening at Crow Trees in real time, other than just updates of the scores, please let me know and I'll be happy to tweet regular descriptions of what is happening which combined make a crude  'commentary' of sorts.
@CoventryRugby will usually offer score updates, as will the Messageboard. Blaydon has its own Twitter account (@Blaydon RFC)  although it doesn't seem to offer regular match day updates.
Please bear in mind, I do tend to be a bit one-eyed when I tweet, covering more than just the scores as they occur… usually there's some choice available though, depending what it is that you're looking for.
I'm on @Cowshedtim.
Hopefully, there will be a decent signal up at Blaydon.
Apologies in advance for some of the typos that appear. It all gets a bit fast and furious at times and I'm all fat fingers and fat thumbs
If you aren't familiar with Twitter or don't have an account, then on the homepage of this blog (www.coventryrfc.me), all the tweets will appear in real time on the far right of the page, towards the top end.
Up the Cov!
~~~~~~~~~~~~~~~~
John Fogerty's song, 'Who'll Stop The Rain?' was seen as a protest song against the Vietnam War, as the video below illustrates, although actually it's three verses deal with different periods of time.
Whilst clearly posing something of a rhetorical question, maybe on a level a little closer to home,  the Cov Squad might provide one possible answer this afternoon.