It's hard not to be excited about the arrival of Tongan born Latu Makaafi (or Maka'afi?) given his reputation as a hard-hitting, physical and uncompromising back row forward.
Blessed with strong running and handling skills, he is also a player who is going to score tries and with 39 in 111 games for Doncaster in the Championship, he is just the sort of player we need to give our backrow that bit of extra bite it's been lacking at times this season.
With Jack Preece playing alongside Makaafi in the back row next season, we will have far more experience there than in recent years, and that includes when we had the likes of Le Roux, Sam Pailor and Oliver. Great players that they were, they couldn't boast several years of Championship rugby or a full international cap. Heresy to some, but both Preece and Makaafi are the real deal. Perhaps they won't have Cov in their blood to quite the extent that Sam did, and still has, but they are, unarguably. quality signings.
Of late, we've really missed a degree of physicality in the back row, something that Makaafi brings in abundance.
With Preece at 7 and Makaafi happy playing either 6 or 8, we have the makings of a really strong set of back row forwards and as Preece is also able to play at hooker, there are plenty of options available to the coaches. My guess is Makaafi has been brought in principally to play at no 8 which would free Darrel Dyer  to concentrate on his favoured position of 6, although Dyer's retention has yet to be announced.
When Preece plays, does that mean we have to have an extra hooker on the bench, given he can cover the position if needed? I'm not too sure on the rules on that one.
At 35, 36 in August, there's certainly a season or two left in Latu Makaafi and anyone who thinks otherwise might be advised to look at Ampthill's Maama Molitika who is still producing matching winning performances at 42, as Moseley found to their cost back in January as Ampthill ended Moseley's unbeaten home record this season.
Makaafi clearly has no intention of hanging up his boots just yet and he could yet prove to be one of the best National One signings of 2017. Whilst Ali Bone is no longer with us, and all the very best to him, players like Olly Povoas and Darrel Dyer could benefit greatly by playing, and training, alongside him.
Wikipedia has his age as 34 (and 32 on the Doncaster website), but I presume this is incorrect – there often seems to be some poetic licence involved when it comes to the ages of  South Sea islanders. Provided he remains fit, and Coventry have arguably the best fitness/rehab team in the league, then I really don't see that his age is an issue at all.
The first clip below is of highlights from the Doncaster v Nottingham game earlier in the season in which Makaafi scores and the other, from the previous season, is highlights of the 2016 game against Bedford, in which Latu also scored.
and:
In those tight games where experience and a calm head are so important, Latu is going to come into his own and hopefully he'll be able to give the forwards a bit more direction on the pitch. He's certainly going to add an edge to our forward play and I'm already looking forward to him getting in the faces of the opposition a little more than Cov has tended to do this season.
For me, this is a canny signing and one which is very much in line with the comments made by Rowland Winter and the coaches about needing more leaders on the pitch. It wouldn't surprise me if he is given some role off the pitch as well though, working with Boris to coach the forwards. He certainly has the necessary experience.
~~~~~~~~~~
Coventry fans definitely woke up yesterday to find themselves in la la land following the news of Latu Makaafi's signing.
And this time there's no confusion over the announcement.
~~~~~~~~~~
And there's plenty of other good news as far as the retention of players is concerned, with Phil Boulton, Tom Jubb and Scott Tolmie all back for another season, with Boulton and Jubb going in to the second season of a two year contract and Tolmie agreeing to a further 12 months, presumably having been on a one year contract this season.
Tolmie's decision to stay is an interesting one, given that RW cites Boris Stankovich's role as forwards' coach as being a significant factor in Scott agreeing to stay on for an extra season.
Whenever Rowland Winter has chatted with spectators at training, he has often mentioned the huge respect that the players have for Boris and it now appears that even the lure of Championship sides wasn't enough for some of the forwards to move away from Coventry, such is the influence Boris has had on them this season. The fact that the forwards' coach has committed himself to Coventry in some form or another next season is a massive boost and, in some respects, equal in importance to the signings of the likes of Grove, Preece and Makaafi.
The impact Boris has had this season cannot be underestimated and it is of no great surprise that it was to him that Leicester turned when they were in trouble prior to the sacking of Richard Cockerill.
One story doing the rounds amongst Cov supporters at the moment, and I have no confirmation as to it's veracity or otherwise, is that at his first coaching session with the Leicester forwards Boris suggested that if they scrummaged like that against Coventry, our lads would take them apart.
True or not, it's a sign of growing reputation that Boris is currently enjoying, and just one example of why he is so popular amongst the Cov faithful. If we can add a couple of experienced second rowers and perhaps another prop to those retained or newly signed, we'll have a set of forwards who, under Boris' guidance, are going to fear no one in our league.
It's easy to forget that Scott Tolmie is, at 23, still one of the youngest members of the squad and good as he is, he is far from the finished product. Another year with Coventry, under the watchful eye of Boris, is going to be good for both parties and he will only get better as a player. It's not something mentioned before, and maybe it's a bit taboo, but I do look at Scott and wonder if he has been carrying a little bit of excess weight at times this season. Perhaps that's a bit harsh given the speed and distance of some of his breaks earlier in the season, but he does look very solid. Maybe his weight is something that works to his advantage…?
For a big man, he is incredibly mobile and I'm struggling to think of a Coventry front row forward in recent years who got around the park to quite the extent that Scott has this season. In the last few games we've seen a little less of him in attack than before Christmas, but when he does get the ball in space he is a real threat.
Although we've yet to see it in a match, Scott is something of a 'deadeye dick' (is that a phrase that is still socially acceptable – apologies if it isn't) when it comes to place kicking. At the end of all training sessions, Scott can always been seen practicing his  kicking with the likes of Will Maisey and Rhodri Adamson. He looks to be something of a frustrated Jonny Wilkinson  – I reckon he should be given the chance to land a conversion in one of the remaining seven games if we are in an unassailable position. It would certainly go down well with the supporters!
My money would definitely be on him to get it as well, even from a fairly acute angle – he's that good.
Phil Boulton's retention is also great news. When Eoghan Grace and Tom Wheatcroft have been absent, Phil has shown he has real leadership qualities at a time when they've been most needed and in a relative young team, he has stepped up to the plate on more than one occasion. His experience in the front row has meant that Boris has always got a seasoned player on whom to call when he is working with the props and he has been one of the cornerstones on which our solid scrum this season has been built.
I always warm more to players like Phil Boulton than I do some others. Phil could easily have spent another season or two in the Championship with Bedford, probably on better pay, but instead he chose to come to Cov because he believes in the Club and the vision shared by Jon Sharp and Rowland Winter. He's settled close to Coventry and is extremely respectful of the supporters – even to the extent at Fylde of telling the team to listen to the noise being made by the travelling fans as they emerged from the tunnel in readiness for the second half.
He's exactly the sort of player we want at Cov and a great example to the less experienced members of the squad.
Which leads me very nicely on to Tom Jubb.
At only 24, it would be easy to say he's one for the future, but in recent games, with the absence of Snyman and Conquest, he's played more regularly and has shown increasing maturity as the season has gone on. Early on, he was giving away too many penalties and was carded on a couple of occasions, but he has since shown a far greater degree of composure and responsibility on the pitch. Whilst  a second rower by nature, he has also played several times in the back row, and with some success. Such versatility make him a really useful player to have in the squad , which is one of the reasons he has made 15 appearances for the side already – despite a couple of enforced absences following his red card against Moseley in the second game of the campaign back in September.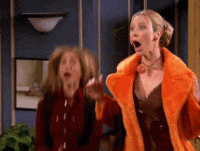 For a second row forward, Tom brings a lot of excitement to the game. He is big and physical, but he also likes to get into attacking situations and is not short of speed over smaller distances. He wears his heart on his sleeve and on days things don't go well and Coventry lose, you can see on his face just how much it hurts.
He's another player who will always say a big hello and he seems genuinely appreciative of the fans. Hopefully, Tom will reap the rewards of playing alongside several more experienced additions coming into the squad for the start of next season and he will continue to develop as he has done this season.
I'm really pleased to see Jubby back – I really thought we might lose him.
He's definitely a crowd pleaser.
m