Game day.
And after an interesting week in which discussions over Cov's encouraging performance against Plymouth and the announcement of the first of the summer signings have held centre stage, it will be good to get back to watching Cov again.
It's been three weeks since supporters last got the chance to watch Cov at the Butts and although results haven't been great in the intervening weeks, early signs of withdrawal symptoms for the Cov faithful should ensure a decent attendance at today's game, especially with this weekend coinciding with a break in the Six Nations.
And Cov have put out a strong side…a side that isn't far off full strength other than perhaps the absence in the starting line up of James Stokes and Tony Fenner, both of whom are on the bench.
Stokes is coming back from injury and I'm sure part of the reason he's there as a replacement is to make sure that he has as much time to recover before Friday's England Counties fixture against Scotland as possible, whilst also making him available should Cov have need of his services against Hull. If that is the case, then it's good to see the coaches looking after the players' interests as much as the club's.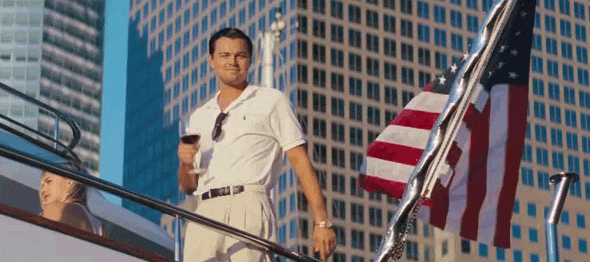 And whilst I remember, I know it's been said elsewhere but a big congratulations to Messrs. White, Litchfield, Brown and Stokes, representing your country at any level is a massive honour. I'm hoping to get down to Billesley on  Friday evening to see how they get on and to take another look at Jack Preece prior to his arrival from Moseley in the summer. It would be good to include a few pictures of them in their England tops in a post next weekend!
With 19 appearances this season, Tony Fenner could do with the break, especially given the punishment he takes in defence, but again he's there on the bench should he be needed to cover for injury or as a tactical change.
In fact there can't been many, if any, clubs in our league who can boast a bench as strong as Price, Litchfield, Tuilaga, Fenner and Stokes and there will be certainly no easing up of the pressure on Hull once the replacements come into the reckoning.
If Coventry play to form, at home and with so many options available off the bench, it could be a long afternoon for Hull. However, we've seen how erratic Coventry's performance can be, even at the Butts, and on several occasions we've had to rely on injury time scores to see us home.
Nothing is certain with Cov.
Based on what I saw of them up in Brantingham Park, Hull Ionians will be a tougher challenge that their lowly league position would suggest. Up there, they were a side who liked to run with the ball with a back row that was extremely mobile, Laurence Cowen being especially prominent. The backs looked capable of doing some damage, with right wing Sam Wilson making in-roads into the Cov defence on a couple of occasions. They'll be desperate for the win, or for any points given their current predicament.
Here's hoping Hull have no fury…
However, Coventry should have too much strength in depth and despite earlier comments, Coventry must be hoping to secure the 4 try bonus points before half time, something that have managed to do more often than not at home and against those teams below them in the table.
I wouldn't be surprised to see Heath Stevens have a stormer today…he's been one of the standout players in both of his first two appearances and in front of a home crowd, many of whom will have fond memories of Stevens from his first spell at Cov. He'll quickly become a crowd favourite, of that I have no doubt.
~~~~~~~~~~~~~~~~~~~~~~~~~
There's one thing I forget to mention that came out of  Thursday evening's chat with Rowland White that I forgot to mention – it was all a bit of an information overload at the time…
Whilst the talk is all about players coming in, there might be one or two, probably no more than that, who could be exiting stage left.
As you would expect, there are players who have attracted the interests of other clubs and who have received some good offers to go and play their rugby elsewhere, including in the Championship. Whilst some have declined, others are still mulling it over. No names mentioned, but from what RW has said, there are players lined up to come in should they decide to move on and anyone recruited will be at least as good as anyone leaving.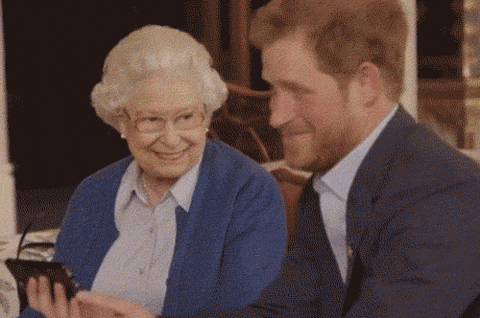 That other teams are interested in our players  really shouldn't come as any surprise given the quality of the squad we possess — we know there are players who could play at a higher level should they choose to do so. The fact that one or two have already turned down offers, deciding instead to remain at Coventry and probably on less money, is encouraging. The club has a strict wages policy and RW described himself as a bit of an Arsene Wenger in that respect.
The days of Coventry offering silly money to players are long gone.
A case of boom…
…but no bust.
~~~~~~~~~~~~~~~~~~~~~~~~~~
And whilst I couldn't find any recent footage of Cov v Hull Ionians encounters, how about this one from the not too distant past just to get you in the mood – two or three of these players are still around today…!
Good memories, bit how many more are yet to come…?
~~~~~~~~~~~~~~~~~~~~~~~~~~
Please don't forget to vote for the 'Man of the Match' award over the next couple of days.
I'll put a post out soon after the end of the game and it will be 'live' until Sunday evening and the results announced early next week. It's always interesting to see whether spectators confirm the sponsors' decision, something which isn't always the case. At the moment of the 7 MoM  polls on the blog this season , only 3 have coincided with official 'Man of the Match' award.
Thank you in advance for your support.
~~~~~~~~~~~~~~~~~~~~~~~~~~
As always:
If you're not able to make it to the game today but want to know what's happening other than just updates of the scores, please let me know and I'll be happy to tweet a 'commentary'.
I'm afraid my texting is even less accurate than my typing and on occasions I do come up with some confused messages at times, sadly often to the amusement of those following the game via Twitter. Hopefully, it won't be quite as cold as it was for the Plymouth game, in which case it shouldn't be too much of a problem.
Despite the odd mistake though, because they are fairly regular they do give anyone following them a reasonable idea of how the game is developing.
@CoventryRugby will also usually offer score updates, as will the Messageboard and it's worth checking Hull Ionians' own Twitter feed.
However, the difference is mine probably are a bit more detailed…there's some choice available though, depending what it is that you're looking for.
I'm to be found on @Cowshedtim.
If you aren't familiar with Twitter or don't have an account, then on the homepage of this blog (www.coventryrfc.me), all the tweets will appear in real time on the far right of the page, towards the top end.
Up the Cov
Tim