There's plenty of lively discussion on the Messageboard at the moment centring on the run-in to the end of the season and how Coventry might approach the remaining 8 games.
On the one hand, there are those supporters who feel that because these fixtures now carry little or no significance, given we aren't going to feature in a battle for either relegation of promotion, the coming weeks are more about the build up to next season, including player retention and recruitment (which has also lead to plenty of healthy debate about the rights and wrongs of dual registration imports).
On the other hand, though, there are others who feel strongly that the remaining eight games are significant and that they are there to be won. They could also provide some of the younger players, especially those on loan and those in the Development Squad, the chance to have a run out and for the coaches to assess how they are progressing and how they perform when stepping up a level.
At training yesterday evening, Rowland Winter outlined  how he saw the remainder of the season panning out, as well as talking very generally about recruitment and retention.
What was obvious was that the season is very far from over as far as the club is concerned. The last two games have been lost and there is a real desire for the club to win as many of the remaining matches as possible, starting with a win against Hull on Saturday. They owe it to the Board and the supporters, just as much as they owe it to themselves.
Any easing off in terms of performance is clearly not going to be accepted, quite the reverse in fact. The team announced later today will be a strong one, with some rotation as is always the case. RW pointed out that there are still players who have yet to agree contracts and who need some good performances under there belts in the next couple of weeks.
That said, I think the first batch of 4 0r 5 players retained will be announced next week .
RW talked a little about the Plymouth game, mostly in terms of how much we missed the experience of the likes of Boris Stankovich and Brendon Snyman…he was adamant that had they been playing, we wouldn't have lost the game. Having been there and seen how we lacked the experience in the last 15 minutes to secure the win, it's hard not to agree with him, and it's precisely the reason that Cov are looking to recruit 7-8 seasoned players, players who will be that little bit more experienced than the current crop of players. In effect, both older and wiser…
Coventry has a batch of very good youngsters in their early 20s but, to move the team on, it needs some older heads in there to steady the ship at times. From the way RW was talking, I got the impression there will be a couple of players in their mid-30s joining us as well – rather in the Stankovich mould, who have experience aplenty at the highest levels.
Plenty of theories as to who they might be, but nothing concrete.
And in fairness, Coventry haven't benefited this season from the presence of the player coaches as they might have hoped, with Snyman's (13 appearances) departure something that couldn't have been planned, Boris (9) unfortunately suffering an early injury, Brendon Burke (3) getting little game time and things just not working out with James Pritchard (6)as hoped.
Without them, at times we've seen some very young and relatively inexperienced Coventry teams take to the pitch and whilst results have been mixed, the experience that they the players will take with them into next season will be invaluable.
An influx of these more experienced players across the spine of the team will make us far more competitive.
As to whether Coventry intends to play some of its younger Development Squad players, players who are currently out on loan with some of our local clubs…well, yes it does, but it's not quite a straight forward as it might seem.
Dual registration players, the likes of Tom Howe and Jack Willis, can play for either club from one week to the next…eg Anglo-Welsh Cup for Wasps one Saturday and then National One for Coventry the next.
However, for players out on loan, as is the case for all of the Development Squad, the situation of very different. Were Cov to recall, say, Sam McNulty from Broadstreet, Cov would actually have to register him (I think that's the term…) as a Cov player before he could play, and were he to go back, the same would have to happen on his return to Broadstreet.
This is further complicated by the fact that after next week, loan players can't be recalled back to their junior clubs once the move has been made, presumably to prevent teams involved in promotion/relegation benefitting from players coming in and out for one off games.
As I understand it (and I might have got this wrong…), Cov will look to use one or two players from the Development Squad only in the final few games as, once they are with us, they won't be able to return to the clubs to which they have been loaned out.
(Phew…someone might want to clarify this in the event that I have got confused somewhere along the line – I'll take a notebook next time).
And RW also explained why the Nighthawks games have never got off the ground  – with apologies for the pun there….
…whilst the intentions were there, it proved difficult to get hold of the 7 or 8 (or more) players who were needed to make up a Nighthawk's team in addition to the Cov Development players, as well as the other 5 who would be needed to sit on the bench.
When it came down to it, some of the players that were being looked at to make up the numbers were, in fact, going to have to do just that and weren't of the calibre required. So instead, coaches have been down to the training grounds of the clubs where the DS players are based this year to watch them train and to speak to the relevant coaches (Brendan Burke was at Broadstreet yesterday evening rather than at the training session with Cov).
Further, all the recordings of the games the DS players are involved in are watched by the coaches so that they are closely monitoring their progress. Most of the players currently in the Development Squad will continue at Coventry next year with new players also joining.
RW outlined some really interesting plans for youngsters to complete HND qualifications through the club in the future, I guess in a similar way to what is currently being offered at Henley College, only on a much smaller scale…?
Still very much in the early stages of conception though, that one.
Rowland Winter also talked about recruitment for next season and how things were progressing. I think it's fair to say that next season's squad will be far stronger on paper in September than it was 12 months ago. Clearly there is a significant difference between theory and practice and just how the squad assembled will gel and perform is a completely different matter.
RW was, as always, open and upfront and was prepared to mention some of the names of players whom the club has been in discussions with. I know I'm always going to be guilty of the 'I know something you don't know' culture here, but it would be totally wrong of me to mention in an open forum any names (or even privately!)…but suffice to say, if the club is successful in attracting the quality of players that he was talking about, then it should be a pretty interesting season in the making.
RW also talked far more generally about the recruitment process and how clubs react sometimes when another club approaches a player with an offer, and indeed about the role of agents and how they can make negotiations that much more complicated…unnecessarily so.
It was the sort of conversation that would make for a great supporters' club evening – the ins and outs of player recruitment – plenty of amusing anecdotes to be had there, I'm sure.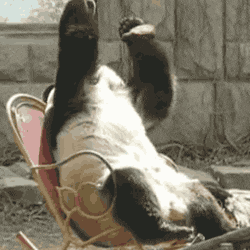 As for the training itself…to be honest, the four of us who were sitting together ended up having a good old natter and we pretty much neglected what was happening on the pitch, which is somewhat embarrassing.
RW did say that Heath Stevens is relishing being back at the club and loves it here and he'll be really up for it tomorrow, playing as he will be in front of his home crowd for the first time since his return.
With no Six Nations fixtures taking place this weekend, hopefully there will be a decent crowd there to watch Coventry for the first time in three weeks.
There were moments last weekend when Coventry showed a willingness to run the ball back at Plymouth in conditions that didn't lend themselves to running rugby.At home, against an opposition that shouldn't prove quite such a threat as Albion did, and in drier conditions (fingers crossed), Coventry will be looking for a comprehensive win before what will be a tough visit to an improving Blaydon side. At home, they're always difficult to beat…
But there is the small matter of beating Hull Ionians  first.
Training last night was, as always, interesting and enjoyable. Thanks to Simon, Quent and Richard for their company and to Rowland Winter for giving up his time and putting up with our incessant (and at times inane – at least mine were…) questions.
Up the Cov…
~~~~~~~~~~~~~~~~~~~~~~~~~~
Bit of a late night session on this one  (late start, early finish!), I'm afraid, so apologies if there are even more typos than usual…
~~~~~~~~~~
…all I need now is someone petty-minded enough to tell me where they are…