So it's Alex Grove and Jack Preece…
Big signings, those.
Rowland Winter said that he was looking for players to come in with experience, who will be cool under pressure and who will be able to finish games off.
These first two certainly fit the bill.
And here's the thing…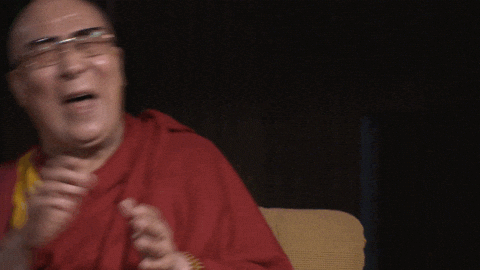 They're both currently at Moseley.
Now I understand that enjoying someone else's misfortune isn't an endearing characteristic and I don't come out of this with any credit…
…But Moseley, though!
For the previous six seasons, we've been very much the poor neighbours, looking up at Moseley in the Championship and wishing.
But now the balance is being redressed a little and despite the loss of Sam Pailor and Jacques Le Roux last season, Scott Tolmie's defection from the dark side has been a been a big factor in Coventry's success up front this season.
And, 12 months on, for Moseley to lose two players of the calibre of Preece and Grove must be a bitter blow; they will struggle to replace them with players of similar ability and experience.
A double whammy for them really.
Schadenfreude…?
Guilty as charged.
Moseley's loss is most definitely very much our gain.
Back of the net….
Ironically, only on Monday and the day before the signings were announced, an article entitled ' Moseley backline is good enough for the Championship – Kevin Maggs' by Paul Smith included this quote from the soon to leave Director of Rugby:
In my opinion, the whole backline is of a very high standard…the back three, half backs and centre are all excellent units in their own right, and both individually and collectively they are all good enough to play in the Championship
A backline now made that much weaker through the loss of Alex Grove, ex-Scotland and ex-Worcester.
Stevens and Grove playing alongside each other…now that is something to look forward to and it certainly should address some of the concerns there have been over the last couple of seasons about the midfield lacking a little bite.
In another Paul Smith article in yesterday's Coventry Telegraph, Grove says of Rowland Winter :
He is very methodical in the processes he follows. Coventry are now going through something I saw during my time at Worcester, when new management generally meant weathering a storm for a year before kicking on
And that is somewhat reassuring, coming as it does from a player as experienced as he is. Grove clearly accepts that Cov are going through a period of rebuilding and that in this first season under RW you would expect a period of consolidation with some disappointing results along the way.
Grove, or Jack Preece for that matter, wouldn't commit themselves to Coventry unless they felt it was a club very much on the up.
Their presence here next season is a clear indication that those within the game see Cov very much as a club in the ascendency and that is something supporters should take heart from.
And whilst Alex Grove's signing is a real coup, so is that of Jack Preece…
For a good few weeks now there have been rumours that there would be  big-named player joining us from Moseley…in fact I can remember Simon Jackson and myself going through the Moseley squad one Thursday evening whilst the players trained, trying to work out who it might be. It was always going to be Jack Preece for me…
Paul Smith, who has watched Moseley a fair bit this season,  says of Preece:
(he) has consistently been the red-and-blacks' best forward since joining them from Rotherham last summer. He is an old fashioned nose-over-the-ball openside flanker who provides continuity and support going forwards, and is hugely effective at the breakdown and in defence
and a 'nose-over-the-ball' flanker is exactly what Cov need. He's going to add some experience to the back row next season and given the concerns we've had in the middle of the back row this season, I wouldn't mind betting that we'll see a no 8 joining us as well (and that's pure speculation on my part before anyone asks)…
Anyone who has made the Championship Dream team at openside, as Jack Preece did with Rotherham Titans 2014/15 season, is going to be a real asset and it's worth noting that in the same season he was the club's leading try scorer.
One of the issues this year is that of the six back row forwards we have currently on our books, Bone, Povoas and Harry are all relatively inexperienced. Grace has been injured for a while now, Dyer has often had to play out of position and Daynes has probably played more than might have been expected at the start of the season (and done a good job, too).
The addition of Preece will make a big difference to the effectiveness of the back row next, of that I am in no doubt.
It's hard not to get carried away by the arrival of these two players and it certainly leaves you wondering who the remaining six or seven players yet  to come in might be…if they are of a similar calibre then, when added to those who will be retained, we should have a considerably stronger and more experienced squad.
Certainly it is must be pleasing to RW when players with the pedigree of Grove and Preece are willing to commit themselves to Coventry, whilst also giving a lift to the rest of the squad.
What isn't clear is whether one or both of them will be at Coventry on a full or part-time basis. Grove left Worcester to join Moseley to go part-time and 'explore other career options', so maybe that's still the case. They are both players whose experience will be invaluable and the more contact they have with some of the younger members of the squad, perhaps even in a coaching capacity, the better – full-time contracts would be better option for me, but that won't come cheap.
Interestingly, Paul Smith' says of Coventry:
Cov are believed to operate with the biggest budget in the league, which underpins a good-sized squad and substantial coaching and support structure. By contrast, Moseley have recently advised they are no longer able to afford director of rugby Kevin Maggs, and are also required to cut playing costs from the end of the current campaign.
No pressure there, then…!
Whether 'budget' means what is available purely to spend on players/coaches or refers to the total budget/income of the club isn't clear. Certainly Coventry's overheads will be a lot bigger than most clubs given their city centre location, the upkeep of a modern stadium and everything associated with that.
If it is indeed true that Coventry has more money to spend purely on recruitment and retention of players, then I am surprised…particularly if you take into account the packages allegedly being offered by some of the London clubs and bonuses for games won made available by others.
~~~~~~~~~~~~~~~~~~~~~~~~~
If you have the time, it's well worth spending a few minutes watching Paul Smith's 'Video Verdict' which includes John Wilkinson talking about the Plymouth result and a little bit about the background behind the recruitment that is currently taking place (just over six minutes into the clip for those in a hurry!). Just click on the tweet if interested…
To paraphrase, it seems as if there will be 8-9 additions to the squad, all within the 26-30 age range and all seasoned campaigners with the necessary experience to provide a bit of leadership where it has been lacking this year with such a young squad. There won't be wholesale changes, and those players coming in will strengthen positions that Rowland Winter and the coaches have identified as being perhaps a little light.
Paul S also talks a little bit about the England game last weekend, Wasps' draw at Exeter and Moseley's win, as well as a bit about the local teams in the leagues below National 1.
https://twitter.com/PaulSCovTel/status/831412674256736256
I really enjoy watching these 'Video Verdicts' and am fast coming to the conclusion that this is a far better way of presenting some of the reports/updates on local teams than the usual newspaper article/feature.
In truth, had this been in the form of written articles, I wouldn't have read those covering England, Wasps or the local teams as they just wouldn't have appealed, but listening requires little effort on my part and enables me to do other things whilst the clip is playing which is always a bonus.
And it was extremely informative and interesting…
And it's also a far more entertaining way of presenting information…it's actually what is lacking on the current Coventry website.
John W and Paul S is very easy on the ear and listening to his well-reasoned thoughts, in addition to the usual factual reports of games and interviews with coaches, would certainly be of interest to all supporters. The odd filmed interview with players and coaches would also be good as often they come across very differently to how we imagine they might be, when all we see of them is them is how they appear on the pitch.
Anyway, on the back of a promising performance away from home against the team likely to be favourites for promotion next season, these first two signings  add to the feeling of excitement, dare I say optimism, that next season we'll see Cov push on from where we currently are and become one of the top clubs in this league.
There's still eight matches of the current season left and there will be players who are still looking to secure their future either at Cov or elsewhere and RW will be expecting more consistency from the time in the run in, with the away form beginning to mirror that shown at home.
Still plenty to play for.
I'll be really interested to see how the team perform against a struggling Hull Ionians on Saturday…Hull made life a little difficult for us when we played there earlier in the season, but at home you'd expect Coventry to be too strong, especially if they can reproduce the sort of form we saw in glimpses at Brickfields.
~~~~~~~~~~~~~~~~~~~~~~~~~
I did feel a bit guilty lauding it over Coventry's capture of two key players from our local rivals…until, that is, I popped across to have a quick look at the Moseley Messageboard.
The conspiracists are out in force down the A45:
Coventry wanting to distract from their poor form this season.
or, even better:
Cov are targeting next season with a big budget to tempt players away from teams who they perceive as a threat, causing disruption.
I have to say, both theories were quickly dismissed, but it's a relief to see that there are those who on the other side who are just as one-eyed as I am….
~~~~~~~~~~~~~~~~~~~~~~~~~~
Alex Grove played one game for Coventry whilst on loan from Worcester back in December, 2008.
Guess who it was against?
As omens go, it's not a bad one…