Results do have to improve, of that I'm under no illusion.
Nor am I unaware of the growing number of supporters becoming increasingly frustrated by the disappointing run of results away from home, with Coventry having won just 2 and drawn 1 from 11 games this season.
It wasn't good enough last season when we managed 4 wins and a draw, so it certainly isn't good enough this season.
So in that respect, to write a post that is fairly upbeat following Coventry's 33-24 defeat to Plymouth might seem a little misdirected. However,  yesterday's performance was a good deal better than anything Coventry has produced on its travels for a while now, arguably the best all season. Make no mistake, Plymouth are a strong side, deservedly second in the table on the basis of the two games I've seen of them this year.
Had we played like we did yesterday against Esher, Blackheath and Rosslyn Park, we would have come away with the points for sure. It was a gutsy, committed performance and we had Plymouth rattled for much of the second half. Their relief, and that of the crowd, when they scored a try in the final minutes was palpable.
Plymouth have set their stall out for promotion next season and the team we saw at Brickfields yesterday in all probability won't be too dissimilar to the one that will start next season…with a couple of additions to strengthen the squad.
Contrast that with Coventry.
Rowland Winter has maintained that promotion is some way away – two or three seasons in all likelihood.
The current squad was never expected to get us into the Championship, or even into the top 2-3. It was assembled to do a job, to build a platform for a sustained attempt to reach the Championship over a number of seasons. The squad in two seasons' time will look very different to the one we have at present, so I'm not sure just how realistic some of the expectations as to Coventry's performance this season are…my own included.
Yes, I think we all hoped, probably expected, that we would have fared better away from home, but equally if someone at the start of the season had offered us a 90% home record, as likely as not, we would have accepted it without so much as a second thought.
I certainly don't want to be seen as an apologist for the club or the current management, but I do think our league position might not be the most effective way of judging how successful this season has been when looking at the wider context, even though it is something I've been guilty of at times.
Moving the goalposts? No, I don't think so.
We  know that the drive to improve the squad is under way and there have already been some signings, with others to come. It has always been RW's intention to strengthen this squad in order to raise standards and improve results – that's what happens when you work on a longer term project; a measured and controlled rate of progress to best suit your long term objectives.
This isn't a quick fix, and was never meant to be and at this stage whilst no one can be happy, or even satisfied, with 8 defeats  away from home, things are far more stable on and off the pitch, structures are in place to move things on further and Coventry are where they need to be at the moment.  Okay, we're probably a couple of places lower in the table than I'd have hoped for, but a win against Rosslyn Park would almost certainly see us into 5th, given both Park and Blackheath have yet to play Hartpury. I'd hoped for fourth and I don't think I'll be too far out come the end of the season.
That said, where we finish this season isn't of great significance, though. Were we to come third or eighth, it isn't going to make a massive difference, other than perhaps to the morale of supporters and the renewal of season tickets.
However, the remaining games of are huge importance in one respect – not for the points we can pick up between now and the end of April, but for the momentum we can take into the pre-season in August.
8 games left to play, 4 home, 4 away. Win six of those and we finish the season in pretty high spirits and with those players remaining in confident mood. Lose six and it becomes that much harder to start the 2017/18 season in quite such an optimistic mindset.
If this time next year Cov are seventh or eighth in the league and we are seeing the same old same old, then yes, I think there would have to be serious concerns that the investment in the club hasn't shown the returns that we might have hoped for.
But after 6 months of a complete rebuild, I'm of a mind to believe that actually things are going okay at the moment. We are where we need to be, not necessarily want to be, but we are definitely moving in the right direction.
We live in a world where success can be bought far to easily and in an age where technology enables almost instant gratification. A press of a button and it's satisfaction guaranteed. In the world of football, managers don't have much more that 2o games to prove themselves and chairmen are quick to make a change if the bottom half of the league looms large.
Everything is instantly disposable…and that includes coaches and managers.
Not so with rugby, thank goodness. Not for the time being, anyway.
But I do think it does partly explains why DoRs and Head Coaches are under increasing pressure to bring about rapid success to clubs…
Jon Sharp has rightly made a commitment to a longer term project here at Coventry and one that rightly isn't built on immediate success. Inevitably, though, fans have less patience, particularly those who might be new to the game or to watching Cov and who just won't understand the bigger picture.
If this is your first season supporting Cov and you go to the away games as well, then your patience would be sorely tested…
An old-timer like myself, someone who has seen plenty of false dawns and promises that this 'this will be our season', well in all honesty it's something of a relief to sit back, enjoy the rugby, win or lose, and genuinely believe that this is the beginning of a journey to something bigger..
Naïve?
Possibly.
But for the time being I have faith in the club, in Jon Sharp and in Rowland Winter and will continue to do so for a good while yet, whatever the results on the pitch. RW promised change and he has delivered in all areas of the club, particularly in the infrastructure, player support and communication with supporters and the wider public (apart from Thursday evening training sessions 😉 ).
Results have been mixed, but generally speaking the rugby has been of a better standard than we saw last year and far more entertaining…and with a much higher win/lose ratio as of now.
And there's one other thing that has made a massive difference to my enjoyment of the game which hasn't been mentioned anywhere else, but actually is probably the biggest change of all since RW's arrival…and it's nothing really to do with the rugby at all.
Supporters actually talk to each other now. Not via messageboards or Facebook or Twitter, but actually face-to-face.
As a result of fans' forums, training sessions, coach travel and the reforming of the Supporters' Club, there's far more of a 'Cov community' than I was aware of before.
This season, I've suddenly become far more aware of people, good people who have the best interests of the club at heart, who have been supporting Cov as long as I have, whom I've never seem before – and there are those whose faces I've recognised in the past and whose names I now know. And it makes match days so much more enjoyable.
That's nothing to do with the blog (in fact I enjoyed a degree of anonymity last season!) , but it's everything about the club being opened up to the supporters and the supporters taking advantage of that. That might be very much a by-product of what RW is setting out to achieve, but it is a very important one and for many people the club is all the better for it.
~~~~~~~~~~~~~~~~~~~~~~~~~~
I'm well aware that this post has little to do with yesterday's game, something I'll redress tomorrow. Suffice it to say, the results was disappointing, but the performance was not. This was a game which Coventry could have won. The team responded to the poor display against Fylde last week by producing pretty much an 80 minute performance.
Whilst we clearly made too many errors and incurred the wrath of the referee far too often, most supporters will have left the ground having been gutted that we just hadn't got the quality in the final 10 or 15 minutes to see the game out. But that quality will come as new players come in and existing players benefit from a season together. I left the game proud of my team yesterday and that's not always been the case on our travels this season.
I've not heard anything from the players or RW to gauge their responses to yesterday's game…they'll be gutted to have come away with nothing in the end, with Plymouth kicking a 3 pointer with the last play of the game to deny us the bonus point.
Cross, too, I imagine because the discipline wasn't great at times but playing at that level of intensity for a full 80 minutes was always going to be tough for what is still a fairly inexperienced team. But more of that tomorrow…
~~~~~~~~~~~~~~~~~~~~~~~~~~~~
Whilst the title of the post might make sense to a few, to the majority reading it, it won't.
 Just gibberish, in fact…
…which, in all fairness, is exactly what it is.
Sad to say, it was a tweet of mine from yesterday's game…
And boy did I take some stick for it…
I'm all fat fingers and fatter thumbs at the best of times during a game, but in my defence I do fire off 120+ tweets during the 80 minutes and sometimes  it all gets a bit frenetic. Further, yesterday it was really, really cold and I was wearing fingerless mittens…but even so….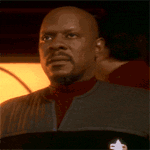 Now predictive text doesn't help here, but really…'phases buttock balladry to eadily'…???
Even I have to hold my head in shame with that one…
It should have read, as I recall, 'Cov winning phases but giving ball away too easily'…
But it's not even close…and I have to say, sadly, it didn't slip through the net…
…with one seasoned member of the Twitterati suggesting that 'Buttock Balladry' would make an excellent name for a racehorse.
'Winner of the 2017 Grand National – Buttock Balladry…'
It does have a 'ring' to it…but who would it be ridden by…?
Please don't bother to reply.