Back in 1558, on the news that the Spanish Armada was approaching the English coastline and England appeared to be in imminent danger, Francis Drake is said to have uttered something along the lines of, 'Time enough to play the game and thrash the Spaniards afterwards' as he played bowls on Plymouth Hoe.
Apocryphal almost certainly, but should Plymouth Albion exhibit  a similar degree of self-confidence leading up to the game this afternoon, then I think they'll find Coventry a much tougher opposition than Drake did the  Spanish fleet.
Coventry will be hurting from what was such a disappointing result last weekend away to Fylde, particularly when, for much of the game, Coventry was pretty much in control. If the coaches have managed to channel that disappointment into focusing the players during training this week, then I think we can expect to see Cov will have learnt from their errors last Saturday and will put in a far more determined effort in what I expect will be one of the toughest games of the season.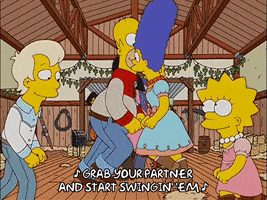 Two sides, both fallen on hard times in recent years, both intent on turning their fortunes round. Coventry need to show that they can perform away from the Butts and Plymouth will want to avenge their defeat to Coventry back in October.
No Plymouth Hoedown this one…
…more a Plymouth showdown.
~~~~~~~~~~~~~~~~~~~~~~~~~
I'm looking forward to the trip down to Plymouth today, even though Sam won't be making the journey with me.
A good book, plenty of hot coffee and my mobile and I'll be sorted.
It was tempting to stay over, but with family commitments on the Sunday it just isn't possible. There are a fair few supporters making a weekend of it, so there should be enough of us there to make ourselves heard, although I think the attendance at Brickfields this afternoon will be the biggest of any of the away days this season, perhaps with the exception of Moseley. That said, both Plymouth's average, and highest, attendances this season are in excess of Moseley's…
…but well behind Coventry's.
Brickfields is a lovely ground, full of character and one of the few National One grounds that is really set up for Championship rugby. There's always a good atmosphere, with a crowd that can be intimidating at times – lovely folk, but passionate about their rugby. Sadly, it's one that has never been a happy hunting ground for Coventry whenever I've visited there.
Fortunately,  the team news is perhaps better than it might have been. James Stokes is out, which isn't a surprise as he looked to be in some discomfort last weekend when he had to come off so early against Fylde. Cliffie Hodgson steps in at full back and into the position from which I think he has produced some of his finest performances for Coventry. A fit and confident Cliffie is an asset in any side.
Heath Stevens gets to make his first start at 13, and against one of his former clubs, too. He left Coventry to join Plymouth back in 2013 and I'm sure he'll relish the opportunity of facing them in a Cov shirt. Wheatcroft and Stevens are just about the first choice pairing in midfield given that Rob Knox is seen as a wing by the club  and, more recently, by Rob himself. Both Tom and Heath are experienced centres with plenty of Championship games under their belts.
Once the partnership has had time to bed in, it could be an immensely profitably one for Coventry.
I'd hoped that one or more of the Wasps Academy players would be available, so I'm delighted to see Tom Howe in the starting XV. Wasps have made good use of him in the Anglo Welsh Cup this season and he's even made an appearance off the bench in the Aviva Premiership. He's off to Worcester next season where he's more likely to get first team opportunities , so it's great to have represent Cov whilst he's still around.
Both he and Heath Stevens are big, powerful runners and provided the Coventry forwards can win enough ball to feed our backs, they could do some real damage. It's going to be wet and windy by all accounts which will be something of a leveller, and it might well play into our hands if the Cov pack are as dominant as they have been in most games this season. Without Boris, the forwards haven't been quite so consistent, but I don't think I've seen a better set of forwards in the set piece – and that includes Hartpury.
Whilst Sam Harry has shown what a good prospect he is, Povoas probably offers a few more options and his experience at open-side, together with the strength and power of Freddie Tuilagi, is going to add to the effectiveness forwards in open play. Povoas has had a few injuries this season, but when he has played, he's shown what potential he has and Cov will be looking to him in particular to get to the breakdowns quickly and to stabilise the ruck/maul if it's our ball, or slow down the play if it's theirs.  What we must also ensure we do is win the 50/50 balls and with today's back row, all of whom can get around the pitch, we should be looking to steal a bit of possession, too.
If the game does open up a little, one of the back row needs to be on the shoulder of the likes of Heath Stevens and Tom Wheatcroft to receive the off-load, or even to create one.  Whilst Plymouth haven't been scoring a barrel load of points in their last few games, they haven't conceded many either – if we can get into their faces early on and test their defence, maybe we can put them on the back foot.
White for Grasso isn't a great surprise. I thought Sam's pass looked very laboured last week and although White's appearance coincided with Coventry's period of something akin to self-destruction, he looked sharp enough to me. He's also something of a leader and he'll be in  the face of the opposition from the word go.
Should Pete White get injured, with no Adamson or Grasso on the bench, I'm not quite sure who would deputise – Cliffie, perhaps?
Matt Price returns to the bench in place of young Jake Byrne. Jake's time is yet to come and he is picking up some useful game time along the way but, for today, Matt's experience coming on in the latter stages of the game could prove invaluable.
Rowland Winter has often talked about the importance of the performance as opposed to the result…never was this more true than for today's game. This is going to be a real test of character for Coventry and occasionally in the past the coaches have felt that some players have 'gone missing' at times.
Whatever the result today, the Coventry supporters will expect to see a performance from the team that is a step up from that of last week, with fewer unforced errors and if and when opportunities come our way, we take them rather than squander them as we did against Fylde.
Cov can't afford at any point in the game to go off the boil and lose  concentration. We just aren't good enough. Fylde punished us last week when that happened scoring three tries in a five minute burst, effectively ending the game as a contest. Plymouth are just as likely to take advantage at home, in front of a large and vociferous crowd so we have to be focused for the full 80 minutes.
Cov are more than capable of winning this one. Despite last week's result, the quality is there and the changes that have been made will have only strengthened the team. We have yet to see a performance away from home to match those against the likes of Moseley, Blackheath, Plymouth and even Hartpury at the Butts.
Time to deliver, Cov…
Time to deliver.
~~~~~~~~~~~~~~~~~~~~~~~~~~
As always:
If you've decided to stay at home to watch the start of the 6 Nations, or you are just gainfully employed elsewhere but want to know what's happening in the game other than just updates of the scores, please let me know and I'll be happy to tweet a 'commentary'.
@CoventryRugby will usually offer score updates, as will the Messageboard. Plymouth RFC  also have what always seems a very good Twitter feed 0n @AlbionRFC.
However, mine is probably a bit more detailed and definitely a little more biased, covering more than just the scores as they occur… there's bound to be some choice available though, depending what it is that you're looking for.
I'm on @Cowshedtim.
If you aren't familiar with Twitter or don't have an account, then on the homepage of this blog (www.coventryrfc.me), all the tweets will appear in real time on the far right of the page, towards the top end.
Up the Cov!
~~~~~~~~~~~~~~~~~~~~~~~~~~
If you haven't yet voted in the poll, today is the last day it will be 'live'. I'll publish the results early next week…
12 months ago, I included a poll in a post that was entitled 'Coventry priorities – Feb 2016', a post which asked readers to prioritise key areas of focus for the club, as selected from various discussion threads on the Messageboard and elsewhere.
Much of the discussion amongst supporters back then centred around ten key areas of concern…these were the dominant themes running through supporters' comments over the preceding couple of months prior to the poll and the ones that had generated the most responses.
In order to get a feel of the general consensus amongst readers as to whether progress in these key areas has indeed been made, I've included the same poll as last year to see just how much, if at all, response to the areas has changed.
Please highlight in the appropriate spaces a maximum of 4 of the 8 options that you think should be the most important focus for the club at the moment, given the obvious constraints.
If you feel there are only one or two areas that need prioritising, please limit yourself to just the two choices. Should you feel that there are other, significant, areas that the club should be addressing, please type them into the blank space provided and I'll include these, in addition to the results.
It should be interesting just to see where supporters feel progress has been made and what areas still need addressing.
Many thanks for taking part…
Tim