In what has been a relatively quiet week on the Cov front, John Wilkinson's feature on Heath Stevens is particularly welcome.
There has been very little activity on the Messageboard since the Fylde game which is surprising really, given the disappointing result and a performance that meant, in many respects, this was a game we contrived to lose as much as Fylde won.
As well as the opposition played,  yellow cards, some abject defending and decision-making and far too many unforced errors undid all the good work that had been done in the first 50 minutes.
Still, a glass half full for me but, for others, one that is definitely half empty.
Plenty of opportunity for some interesting discussions, then.
But few takers.
Apathy?
Probably not.
A lack of information as many of the regular contributors  on the Messageboard didn't make it to the game?
Perhaps.
A feeling of resignation amongst supporters that this has happened far too often this season and a lot has already been said about our away form?
Most likely.
Whatever the reason, it has been a very quiet week, but JW's article certainly is worthy of a comment or two.
Rather cryptically, John added the phrase 'the answer to the question' to the title of the link on the MB, which presupposes we know just what that question is.
And if it is, as I suspect, 'How long has Heath Stevens signed for?', the answer is one that certainly offers supporters some good news at a time when things are looking particularly tough, especially with Plymouth coming up at the weekend.
A two and a half year contract for the former Plymouth Albion and London Welsh centre is indeed something to celebrate and means that he should be here for the season after next, when I reckon the big push for promotion will probably take place.
I've talked before about the need to retain certain players, players around whom a squad capable of winning promotion can be built…for me, that would include the likes of Tolmie, Lichfield, Jubb, Dyer, Stokes etc. In addition, though, we need to be recruiting players who are going to add additional strength to the team and, for me, that would definitely include Heath Stevens. On occasions last Saturday, he showed exactly what he brings to the party, although in fairness we already knew that when his arrival was first announced.
Players who come in for September surely need to be better than those already here – some of those who remain will no longer be first choices in their particular positions if we are to improve the strength of the squad. In effect, squad players (ie those fringe players who have seldom had a game and who are predominantly there as cover) leave at the end of this season, some first choice players become next season's squad players and those coming in become the key players in their positions…or so the theory goes.
Those who are then having to fight for a place that was fairly secure this season will have to work that much harder. Competition for places drives up standards.
Perhaps that's why I never get beyond a second season in any sports' management simulations…
Clearly, Stevens will be a Cov player on a part-time basis  given he will be working in London at a coach/teacher – assuming that he will also be living in the capital (and full-time?).
I  wonder how this squares up with the 'all players to live with a 45 mile radius of the BPA' edict that I understood was imposed when players were recruited for this season? Personally, such a rule isn't something that particularly worries me, provided a player is able to make the required training sessions and keeps himself fit. Matt Jones seemed to cope ok with it a couple of seasons ago – if relaxing the maximum distance a player can live away from the ground  means we can attract the likes of Heath Stevens, and their performances aren't going to be compromised by the distance they have to travel, then if such signings remain the exception rather than rule, it makes sense.
A guideline perhaps…
I couldn't help but put two and two together and get five when I read Stevens' comment about last season at London Welsh, where he:
play(ed) pretty good rugby outside a player like Joe Carlisle who puts you on the front foot as a 10.
As I recall, Joey Carlisle joined us as a dual reg/loan player from Worcester some 7 or 8 seasons ago and for the short time he was here, he made a big impact. He was real quality back then and I always thought he'd make it big in the Premiership – something that didn't quite happen, although he certainly played 90 odd games for Worcester and a further 26 for Wasps before going to on play in Italy for a season.
I'm sure his spell with us ended when he broke his leg, although I might have made that bit up…!
If we're talking about bringing in some quality, then Joey would do for starters..or seconds, even, given Stevens' arrival.
Obviously, that's not going to happen with JC (now, there's a sign…'JC – the second coming'…even got the headline ready!) given that he's been snapped up by Perpignan following London Welsh's recent demise.
Maybe Heath is just floating the idea out there…good to remember old friends anyway and wishful thinking on my part.
Great player, though.
And purely for a bit of nostalgia (although not the happiest of seasons):, how many remember this game…?
~~~~~~~~~~~~~~~~~~~~~~~~~~~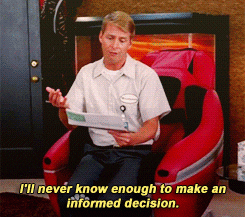 12 months ago, almost to the day, I included a poll in a post that was entitled 'Coventry priorities – Feb 2016', a post which asked readers to prioritise key areas of focus for the club, as selected from various discussion threads on the Messageboard and elsewhere.
Much of the discussion amongst supporters back then centred around ten key areas of concern…these were the dominant themes running through supporters' comments over the preceding couple of months prior to the poll and the ones that had generated the most responses.
They were as follows (in random order, I hasten to add):
Further development of the website, media opportunities and communication with supporters;
Replacement of current pitch with an artificial surface;
The introduction of a 2nd XV/Extras side;
The introduction of Coventry youth/minis run by the club;
Securing a training ground;
Further development of the match day experience to include quicker bar service and better disabled access in the main stand;
Recruitment and retention of players;
Further development of the ground facilities for business and corporate links to increasing funding streams;
A better understanding of training/conditioning, nutrition and medical  provision to minimise injury and maximise fitness;
Regular and 'calendared' Members' Forums every two or three month.
So, 12 months on, just how successful has Coventry been in addressing these key areas over which, a year ago, supporters were expressing most concern.
Do supporters feel that none, some or all are still an issue?
I happen to feel that improvements have been made across most areas of the club in the last few months, but that might not be a view shared by the majority of you who read this blog, something that needs recognising if that is the case.
In order to get a feel of the general consensus amongst readers as to whether progress in these key areas has indeed been made, I've included the same poll as last year, although with a couple of slight tweaks.
Firstly, I've included a couple of extra blank options boxes for you to include your own choices if there are areas that you feel aren't covered by the poll that the club should be addressing.
In addition, whilst you still have up to 4 choices to spread across the 10 areas, you don't have to use them all. For instance, you might only wish to use 1, 2 or 3 of them if you feel the options have been dealt with sufficiently well for the others to be no longer a concern.
I know that the blog is read by the some of the Supporters' Club Committee, so it is also a chance to prioritise  areas where perhaps it could/should be working with the club, whilst also an opportunity to see if the Committee's current agenda shares many similarities with the issues raised by a cross-section of supporters. A useful exercise, then, as well as a chance to reflect on 9 or so months of change.
I'll publish the results early next week, ensuring I give time for those who don't read the posts on a daily basis to cast their votes. Alongside the 2017 results, I'll also publish those of 2016 as well to highlight how, if at all, opinions have changed.
Whilst it's not scientific, it hopefully will  provide some indication of the areas  where the club has made progress, whilst also highlighting where supporters feel there is most need to develop further over the coming months.
Please highlight in the appropriate spaces a maximum of 4 of the 8 options that you think are the most important, given the obvious constraints.
To recap, if you feel there are only one or two areas that need a real focus, please limit yourself to just the two choices. Should you feel that there are other, significant, areas that the club should be addressing, please type them into the blanks provided and I'll include these, in addition to the results.
I have removed the results of the previous poll back in Feb 2016 temporarily…
Hope this all makes sense.
Please do  complete the poll, which only takes a minute or two to fill in.
Thank you in advance for taking part…
~~~~~~~~~~~~~~~~~~~~~~~~~~
No justification for this one, other than it includes Heath Stevens, alongside the legend that is Alex Nash…
Time to get mid-week interviews with players back…