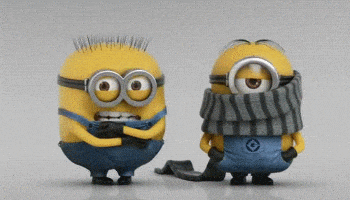 It was cold, very cold….
But enjoyable, nonetheless.
There were only the two of us there last night – I'm glad I wasn't the only one daft enough to brave the conditions.
All that meant, though, was we had plenty of opportunity to talk through all the various options available to Cov in terms of the current squad and the forthcoming game against Esher, as well as the possible areas of recruitment for the coming season, together with players who we'd recruit – more often than not, irrespective of a limited budget…
By the end of the evening, I think we'd probably ended up with a squad of well over 50, including half of the London Welsh squad currently available following the RFU's decision earlier in the week to remove them from the Championship.
Had the club entrusted us with putting together next season's squad, we would have been over-budget by 7.15 and playing alongside London Welsh by 7.30  – useless, the pair of us. That said, we would have put together a decent enough team…
As far as training was concerned, it looked as if Craig Newby was very much the lead coach on the night, with a good deal of time looking at defensive plays which is understandable, given all the defensive lapses last week.
To be fair though, take away the second half display last week and I think defensively we have looked far more solid than in the opening couple of months of the season. The fact that we were down to 13 players and playing Scott Tolmie in the back row for the final 50 minutes or so goes some way to explaining why it all went so pear-shaped against Hartpury.
No – I think the general consensus amongst supporters is that Craig Newby has already started to make a big difference.
For some of the time, the players were just going through the basics, with two players tackling and one remaining on his feet to steal the ball. Across the other side of the pitch, Boris was going through some lineout drills, another area of concern singled out by RW. There was also some work with the backs on attacking plays which seemed particularly impressive and if any of the training ground moves come off on Saturday, then we're in for a treat!
There were no real surprises as far as those present at training were concerned and whilst I think we were able to work out the team pretty much from the way they lined-up in last night, but with the official announcement to be made within in the next couple of hours, I'll not go through it here.
However, there was one good bit of news, Josh Peters has recovered from the knock he received against Hartpury and from looks of it he is set to be included in the match day squad tomorrow and, from what we saw yesterday, looks likely to start if fit. With Snyman gone and Rob Conquest again not at training, it was something of a relief to see Peters out on the pitch.
As he always does, Rowland Winter came over to chat to us and whilst he acknowledged Cov did compete well in the first half against Hartpury, he was quick to make the point that we still shipped 50 points. Even in the first half when we had a territorial advantage, we actually had very little possession (I can't remember the exact figures he quoted but it was something like 4 minutes of possession in a 23 minute passage of play).
RW talked a little bit about recruitment and seemed very happy with the way things were progressing, both in terms of the players that the club wanted to retain from the present squad and those they are currently looking to bring in over the summer. Whilst understandably he was pretty coy on both names and numbers, I do think we won't see many more than 20 of the 33 on the squad list published at the start of this season retained for 2017/18, although the thirteen players or so I haven't included does include Snyman, Pritchard, Burke and Stankovich  – the first two having left and the second two probably not playing many, if any, games next season.
I did ask about what impact London Welsh's demise might have on the club, given there would be no Championship side relegated to National 1 next season. RW was fairly non-committal, re-affirming what he said back in August, namely that this season would be about consolidation and that Coventry won't be going all out for promotion until everything is in place to sustain Championship rugby.
I got the impression that if promotion  does happen next year, all-well-and-good, and that the club is building on it's current squad to enable a more sustained assault on the top two or three, but there's no urgency and RW has a total belief that it will happen  and when it does, Coventry want to make sure they are ready for it.
Reading between the lines, I certainly didn't get the impression that Cov is  going to plough in additional funds in the next few weeks and end up putting all their eggs into the one basket by opting to go for promotion next season. That's not RW's way and nor is it Jon Sharp's. Who knows what other clubs are planning – certainly Cov aren't going to go down the boom or bust  route next season, or any other for that matter.
Both Jake Byrne and another of the Development Squad, whose name I can't recall, he's wearing the red woolly hat (update: Cameron Gray – thanks, Simon and Eyes Right), were present at training yesterday.
Jake has travelled with the club a few times now and it looks as if the club are trying to involve him in pretty much everything the squad are doing. I rather fancy that he's being groomed for further starts, either towards the end of this season or for a more regular inclusion into the match day squad from next season onwards.
I thought it all looked very positive as far as training was concerned and whilst it's never really possible to tell until the players get out onto the pitch on Saturday, there certainly didn't look as if there'd been an adverse reaction to last Saturday's result. Indeed, there will be several players who have points to prove following the defeat…
When I asked whether Coventry could go through the rest of the season unbeaten, RW thought that would a tall order, citing Plymouth (a) and Ampthill (h) and Darlington (h) as being particularly tough fixtures. That said, he did say he wanted to avoid any club doing the double over us, other than Hartpury, of course. We have already prevented that happening against Moseley and Blackheath and we entertain Esher at home on Saturday, a game where we really should come out on top.However, if we do beat those teams we lost to earlier in the season. other than Hartpury, we would be pretty close to being an unbeaten anyway as we would be clear favourites to beat the rest of the teams…
I can't see us losing at home, even against Darlington, and of the six way games left I still think we should win 4 of them – a further 9 wins by my reckoning, taking us up to 20 for the season, as opposed to 13 for the whole of last season.
I am ever the optimist, but if I were setting the end of season bonus, that would be my target – not an easy one but certainly attainable…
Let's start the run, though, with a win against another of the sides, Esher, that did for us in the first round of games before Christmas. Like Cov, they don't travel too well, and although they played exceptionally well against us back in October, we are a far better side than we were back then and should have the power and speed to cause problems tomorrow.
Another brief update, this time on the MVP award…
Having been away for two and a half weeks, I'd not been able to get the trophy to James Stokes before yesterday, but I've now dropped it off at the club so hopefully he'll get his hands on it on Saturday and have his photo taken holding it so that I can include it in a post next week, just to tie up loose ends.
I thought that last Saturday James showed just why he was voted Cov's Most Valuable Player by those who read this blog – scoring the one try and just falling centimetres short of another, having combined well with Tony Fenner in one of just a couple of other chances we had during the game.
I'm certainly hoping, and expecting, rather more tomorrow.