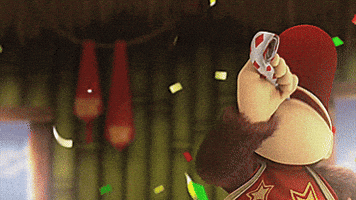 And in fourth place, you voted for:
Pete White
Congratulations, Pete.
We had to wait a long time to get our first glimpse of Pete White in a Cov shirt – Week 7 to be precise, when he came on as a second half replacement for Rhodri Adamson against Fylde in Cov's convincing 53-24 demolition of our old rivals from Lytham St Annes.
It was only for 28 minutes but it was enough to whet the appetites of supporters who had been so keen to see Pete in action following his enforced absence, the result of a pre-season operation to correct a problem with a bone spur on the hip.
He'd been signed as the first choice scrum half, but his absence meant that there was only  young Rhodri and Alex Smit as cover, and with Smit showing little in pre-season to suggest that he was going to be able to fill the gap left by Pete, Sam Grasso was brought in – only to quickly succumb to injury himself.
Whilst we waited for Pete to recuperate, Rhodri did a sterling job and the self-proclaimed 'panic buy' has since been a near regular on the replacement bench as a utility back. Whilst this post is very much about Pete White, I also think Rhodri did an excellent job in covering the scrum half position in his absence…
Pete White is yet another player who has benefited directly from the excellent work done by back room staff Hannah Walker and Max Hartman, something he seems keen to acknowledges in an interview with John Wilkinson:
It was a long 17 or 18 weeks…Coming in injured was frustrating, but credit to the physio staff and all the hard work I've put in myself to get back here.
It's incredible to think that half way through the season, Coventry will have pretty much a full squad from which to select for the Macclesfield game in 5 days time.
After the Fylde game, Pete made his full debut the following weekend against Plymouth and has been an ever present ever since. The fact that he's made just 10 appearances, including 9 starts, and finds himself 4th in an unofficial 'Most Valuable Player' poll as voted by readers of this blog, indicates the impact he has made since that first Fylde appearance.
National One 16/17 Coventry Season appearances

| Players | Total | Start | CO | Sub | Off | Points |
| --- | --- | --- | --- | --- | --- | --- |
| | | | | | | |
| --- | --- | --- | --- | --- | --- | --- |
| Peter White | 10 | 8 | 2 | 2 | 1 | 10 |
Along with Scott Tolmie, he's another player that seems to fit in with Rowland Winter's preferred brand of rugby. He has a quick, flat pass that is pinpoint in its accuracy, giving the fly half just that split second of additional time to use the ball, something that can take a little of the pressure off the no 10.
There's not a great deal of video material of Pete around to use, but it is worth watching the YouTube clip below, showing some of Pete's 2015/16 highlights …it clearly demonstrates just what an effective weapon in his armoury that pass is .
He's also a fearless tackler and whilst of no great physical size himself, he'll  bring down the biggest of players…he's not unlike Tony Fenner in that respect. He's also got a strong left foot and although he doesn't box kick a great deal, when he does he's usually pretty accurate with it.
He makes for a very interesting player to watch, always busy and snapping at the heels of opposing players and he seems to be constantly talking to those around him, the opposition, the referee…in short, whoever will listen.
Given his tenacity and determined approach on the pitch, I can well imagine him getting under the skin of his opponents at times and he looks to be a natural leader on the pitch – it certainly wouldn't surprise me to see him captaining a side in the years to come.
There's are few better sights than seeing Pete pop up on the shoulder of a player and receive the ball on the charge – and when he does, more often than not, up will go the arm to celebrate as either he himself dives over the line or someone else scores as a result of his break.
If you need reminding, then watch the short clip below (from YouTube) taken from the Cambridge game back in November – from the Cambridge restart, Jubb takes the catch, to White, to Tolmie, to White again and then  to James who finishes off the move.
5 points in the bag, thanks very much.
And watch out for the White fist pump…!
In many respects, not only does it typify White's own attacking approach to the game, it is also characteristic of the way Rowland Winter wants Cov to play  – direct, attacking and end-to-end.
Played properly, as it is here, it makes for fantastic viewing.
(Thanks again to CAmeraShake)
And Pete's another of the younger members of the squad, and at 25 he still has his best years ahead of him. He is clearly ambitious and has expressed a desire to play at a higher level so maybe, for Pete, Cov is more of a stepping stone to bigger and better things than it is for some of the other players recruited over the close season:
Everyone wants to play at the highest level possible and if an opportunity arises for me to go higher, I'll grab it with two hands. But I just want to take it week by week, my focus is on playing the best that I can for Coventry, getting some game time under my belt, and hopefully helping this club up the leagues. It's great to be here
Nothing wrong at all with that in my book and if he does indeed help Cov achieve Championship rugby whilst he's here, so much the better. He's already had a decent amount of Championship experience, having played 31 times for Bedford Blues (starting on 13 occasions) and he is precisely the sort of player that Cov needs at the moment.
When Sam Grasso returns from injury, which should be pretty much the first game back after the Christmas break, the coaches are in for another one of the selection dilemmas they have at the moment – two scrum halves with plenty of experience, both having played rugby at a higher tier and both (I imagine) very much wanting to be first the choice scrum half at Cov . Throw Rhodri Adamson into the mix and there's clearly a problem of sorts….it will be interesting to see how that is resolved in the weeks to come.
In the meantime, congratulations to Pete White for doing so well in the poll. Let's hope he maintains his current form and Cov benefit from the additional competition for places at scrum half over the remainder of the season.
~~~~~~~~~~~~~~~~~~~~~~~~~~