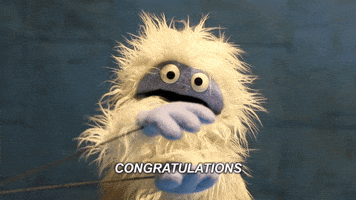 And in 5th place, you voted for:
Scott Tolmie.
Congratulations, Scott.

I have to say that I thought Scott might be one of the players who would surprise everyone and end up winning the poll outright, such has been the impact he has had since arriving at Coventry back in July.
Cards on the table here….I think he's a star and for reasons which will become clearer as you read on.
I knew of Scott as a player before he joined Cov as I tended to read the reports of Moseley games most weeks and having played over 40 times during the course of the last two seasons, he was a familiar name to me, although I wouldn't have recognised him from Adam…other than Canning, of course.
Different physiques entirely. At 6 foot 1 inch and 19 stone, he's hardly fly half material. Except that…well more of that later.
I was really excited at the prospect of a Moseley defection…always happy to welcome a player from the dark side, especially one with the pedigree of Scott Tolmie.
For the two seasons prior to joining Moseley, Scott had been with London Irish and had been playing regularly for the Wild Geese (their amateur side) in National League 2 South.  At the age of just 21, at the end of his final season there, he was voted into the NL2 Dream 2 by The Rugby Paper who said of him:
Tolmie was a near unanimous choice after an impressive season in which he racked up 20 tries. The hooker is one for the future and his hat-trick against Taunton before Christmas was one of the best displays in the league all season
Before that, Scott had played much of his rugby in Australia where he grew up, although he was born in England. He was clearly well thought of over there and represented Australia at schoolboy levels.
Plenty of pedigree there, then.
And here's the thing…
First impressions of Scott weren't great.
He looked, well, kind of lacking a little fitness when I first saw him and having hyped him up in my own head, I was a bit disappointed.
How wrong was I?
Again.
The man seems to be relentless and have energy levels far beyond what you'd expect. And he's quick, too…
…very quick given his physique.
For a big man, he has genuine pace and even more impressive is that he can maintain it over a distance  – the sight of him flying down the right wing some 70 or 80 metres (against Blaydon, I think) is one of the more memorable moments this season so far.
In fact, he's something of an enigma really.
Watch him in training, or sometimes during the early part of a warm up, and you'll see that actually here is a man who has exceptional ball skills. He loves nothing better than practising his place kicking with the likes of Rhodri Adamson and Will Maisey and he has a hell of a left foot (I say left, but now I'm putting it down on paper I'm not quite so convinced) and can bang them over from wide out and from a considerable distance.
In his first season at Cov, Scott has appeared in every game – the only player to do so. He has made 12 starts and Matt Price, no mean player himself, has had to sit out plenty of game time from the bench; something of a role reversal from last season when it as Devlin Hope who had to be content with playing second fiddle to Price.
To have two players of the calibre of Tolmie and Price is a real bonus and the fact that they have both managed to stay relatively injury free, or a least play through their knocks, is an added bonus.
National One 16/17 Coventry Season appearances

| Players | Total | Start | CO | Sub | Off | Points |
| --- | --- | --- | --- | --- | --- | --- |
| Scott Tolmie | 16 | 12 | 4 | 4 | 9 | 20 |
Whilst Matt appears to be happy to get in the faces of the opposition and mix it with them, Scott seems a little less inclined to get into a physical contest, preferring to play to his strengths which seem to be a more fluid, expansive approach.
When he was first signed by Coventry, Rowland Winter said of him:
He likes to get his hands on the ball and will thrive in the way we want to attack…
…which seems pretty much the way it has panned out over the first half of the season. Whilst Matt will join the line in midfield, often making the extra player that enables the ball to go wide, Scott will look to make more ground and he has pace to outrun defenders if he is given the space.
His desire to play attacking rugby is something reiterated by Scott himself  when interviewed by John Wilkinson:
I like to get my hands on the ball, but the hard work has to be done first and I've learnt to like it – I wouldn't say I liked it when I first came back (from Australia), but you can't play in the forward pack, and especially in the front row, and not enjoy that side of things
The clip below is a good example of the damage he can cause. The ball is kicked away by the opposition (Bury St Edmunds..?) and after a typical James Stokes break, up pops Scott some 35 metres out and still with a bit to do, but his pace is enough to outstrip the three defenders who are close by.
— Proview Sports Acad (@proviewsports) 28 August 2016
It's almost like having another back row forward at times and his willingness to run his socks off in attack, on top of all the defensive work he does at close quarters in the rucks, mauls and generally at the breakdown, means that he has become a firm favourite with Coventry crowds.
Under the guidance of Boris Stankovich and the erstwhile Brendon Snyman, the set pieces have become one of the more reliable aspects of Coventry's play this season for which Scott (and Matt Price) must take some credit.
I know little of the vagaries of the line-out and scrum, and have no idea as to the differences in technique between the two hookers in the set piece. Suffice it to say, what appeared to be real areas of concern last season, now seem to be areas of stability…
Scott is another of the Cov players who is always very quick to appreciate the support of the Coventry fans, especially those who travel to away games, and he will often use Twitter to acknowledge their support at games and even to apologise if the team's performance hasn't been up to the standard expected by both supporters and players alike. Such gestures are always appreciated and it's another reason why he is so popular amongst  Cov supporters.
Hopefully, there's still more to come from Scott, as at 23 he is must still be learning. As with some of the other players who have featured in this poll, Scott is another player that you'd want to stay for a couple more seasons and around whom we can build a strong squad.
Here's hoping…
~~~~~~~~~~~~~~~~~~~~~~~~
It would be remiss of me to end today's post without wishing everyone involved reading today's post a very Happy New Year….
Happy

New

Year!