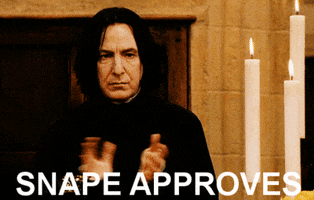 And in 6th place, you voted for:
Will Maisey.
Congratulations, Will.
This is the first of the really interesting outcomes from this year's poll – well for me at least.
Whilst originally I was a little surprised by just how many people voted for Will, on reflection it's pretty clear why he is so widely respected amongst supporters.
Competition at fly half has been as strong as for any position in the team this season, with Will and Tony Fenner both vying for the coveted No 10 jersey. By coming in at 6 in the poll, Will has clearly impressed many supporters, especially as he has had to play understudy to Tony Fenner for much of the season so far.
Whilst Rowland Winter has used both players to good effect, each player making 14 appearances, Will has only started in 9 matches whilst Tony has started in 13 and I would hazard a guess that Will has played more times out of position than Tony.
Irrespective of how well Tony Fenner has, or has not, polled, and it might well be that he has yet to make an appearance, for Will to come in as high as he has speaks volumes about the way he has fitted into the squad since his return to the club at the start of the season.
Will first came to Cov as a teenager and during his three seasons with us he made just 26 appearances. Although I felt he began to show real promise in his final season, he wasn't able to hold down a regular place in the side and he moved on to Nottingham and then Ampthill. Speaking to John Wilkinson on the official website, Will said of his first spell at Cov:
When I was first here I felt that my face didn't really fit. I felt I had a few good games in my final season, but I was dropped without any real reason and then I found it hard to get my way back into the side. I felt I deserved a chance, but I was out of favour.
Now I have to say, and I am embarrassed to admit this, despite acknowledging that Will looked a half-decent prospect in the few games he played in that 2013/14 season before he moved on, I was somewhat nonplussed when his arrival was announced earlier in the year. In my head, I'd prejudged Will somewhat, remembering him as a tall and somewhat willowy youngster who was an attacking fly half with a good pass, but a poor kick out of hand.
But he's so much more than that now and, in the two years he has been away, he's matured incredibly.
I can certainly see why RW brought him back as he clearly likes to play expansive rugby and he is a great distributor of the ball, with a fantastic pass. And because Cov aren't playing  a kicking game as such, one of the areas that might leave him exposed at this level, his tactical kicking, isn't of great significance at all.
As you can see from the chart below, Will has scored just 128 points from the 40 games he has played for Coventry since 2011…
Will Maisey All time stats

for Coventry

General stats

Games played
40
Games selected
45
Games started
30
Started as a sub
15
Captain
0
Minutes played
2539
Came on
10
Minutes as sub
225
Temporary substitution on
0
Came off
4

Scored

Tries
4
Drop goals
0
Conversion attempts
45
Conversion scored
33
Penalties attempts
17
Penalties scored
14
Points
128
However, his record this season alone looks rather different:
National One 16/17 Coventry Leading scorers

| Players | Points | FH | SH | FS | LS | H | A |
| --- | --- | --- | --- | --- | --- | --- | --- |
| Will Maisey | 104 | 57 | 47 | 2 | 3 | 81 | 23 |
He is the leading Coventry points scorer, 47 points ahead of Tony Fenner and on three occasions it has been left to Will, with his nerves of steel, to dramatically win the game for Coventry with injury time kicks against Moseley, Old Albanian and Plymouth.
Small wonder, then, that he has proved so popular amongst supporters. That said, whilst he does have a good kicking percentage, it is well below that of Tony Fenner whose 88.46% success rate is currently the best in the league, albeit having had far fewer attempts at goal.
National One 16/17 Kicking strike rate

| Players | Club | CA | C | PA | P | Total | TS | R% |
| --- | --- | --- | --- | --- | --- | --- | --- | --- |
| | | | | | | | | |
| --- | --- | --- | --- | --- | --- | --- | --- | --- |
| Anthony Fenner | Coventry | 19 | 17 | 7 | 6 | 26 | 23 | 88.46% |
| | | | | | | | | |
| --- | --- | --- | --- | --- | --- | --- | --- | --- |
| Will Maisey | Coventry | 42 | 30 | 16 | 13 | 58 | 43 | 74.14% |
At the moment, I still think that Rowland Winter sees Tony Fenner as the better option in the really tight games where defensively he is probably the stronger of the two…and he is a phenomenal tackler. However, when the game is likely to be more open and Coventry want to play a more expansive style of rugby, then Will definitely has the edge for me and he leads the line well.
Coventry are very fortunate to have both Fenner and Maisey at the club and I think either could fulfil the fly half role admirably. In many ways, it's horses for courses and with each having slightly different strengths, it gives RW  greater options.
By the sound of it, Will was disappointed not to start in the Moseley game and I guess the last thing he wants to be seen as is a 'super-sub', understandably so.
To some extent, Will coming on for the last 20 minutes or so makes sense, especially if the game is opening up, but equally he'll want more opportunities to start games and there's going to have to be some canny rotation if the coaches are going to keep both players happy.
Will is a player will real potential, but there comes a point in one's career where potential ceases to be that and you have to live on your results, not on your promise. At 24, Will is nearing that stage of his career now and the fact that he is the club's leading points scorer, has held his nerve to win the game for Coventry on three occasions already this season and is been recognised by supporters as one of the key players in the current squad, must surely give him confidence to continue to develop into the role.
One of the things that has most impressed me about Will is that both before and after training sessions he will spend a long time practising his place kicking. He is invariably one of the first out and last in and, along with Rhodri Adamson (and Scott Tolmie?!), he'll take kicks from both touch-lines with almost metronomic accuracy. It's not surprising that when it comes to a sudden death situation at the end of a game, Will has been up to the challenge.
There is nothing lucky about his place kicking…it comes from hours of practice.
So with only 5 players ahead of him in the poll, Will Maisey will have beaten some big names. Supporters have warmed to him, another local lad who understands Cov  and who appreciates the changes currently taking place at Coventry:
I've been lucky since coming back that the coaches have invested quite a lot of time in me, in an out of training, and I feel like they're really helping me to become a better player…It's a completely different place now, training three nights a week and some of the boys being full time – everything feels more professional with more coaches, the analysis is better, and the sessions are more intense.

I think I've improved a lot since I was first at Coventry and I feel like I'm still improving – there is still more to come from me.
If there is indeed more to come from Will then that bodes well for both Will and the club…
A win-win situation …