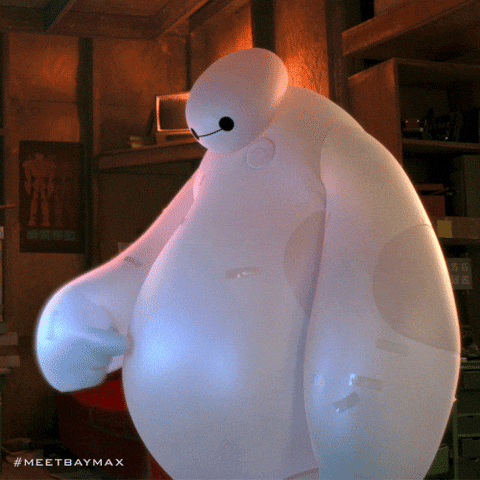 Well how was it for you…?
If it was anything like Christmas at the Smiths, then after the usual presents and over-facing ourselves following a fabulous Xmas meal, it's a question of indigestion, watching endless repeats on the tele and the occasional nap with obligatory snoring and dribbly chins.
All this, of course, interlaced with the setting up of the grandchildren's presents so they'll leave you in peace for a little while and the playing of endless family games that more often than not lead to laughter, cheating and the odd family disagreement.
Yet another reminder of just how old you're getting and whilst everyone else seems to be getting that much younger…
And it's all going to be repeated today.
Another full Christmas dinner for the 12 family members who couldn't make it yesterday.
I'll be fit to burst.
I do think Cov should run some fitness sessions for the 'fat and over 50s' post Christmas…a sort of extended community project. Bound to be a Sports' Council grant in it somewhere for the club…
…. and I'm sure there's still a defibrillator in the ground somewhere.
Still, at least my kids clearly don't feel I'm past it just yet…the latest Nintendo console release, the retro NES of the late 80s/early 90s was in my stocking this year. Classics like The Legend of Zelda 2, Super Mario Brothers and Metroid are going to replayed over the coming weeks and just for a short while I'll be reliving my son's childhood…
…again.
Happy days…
~~~~~~~~~~~~~~~~~~~~~~~~~~~~~
D
ay 2 of the 'Coventry's Most Valuable Player' poll results and this time it's 11th place that's up for grabs.
And you voted for:
Tom Jubb.
Now I'm happy to nail my colours well and truly to the mast as far as Tom Jubb is concerned…
…I think he's a tremendous player, a great athlete and someone I always look out for when the team is announced on a Thursday morning.
I've mentioned it before, but it's worth repeating it again, this season we are blessed with four excellent second row forwards, all of whom would happily fit into any National 1 squad and many Championship ones as well.
But of the four, I do think that Tom Jubb offers something just that little bit different. From a spectator's point of view, he's certainly an exciting player to watch.
More often than not, locks tend to be the quiet men of the scrum and most games you only notice them if things aren't going well. If the set pieces function and the team performs reasonably to a decent standard, the 4/5s don't often get much of a mention. They get their heads down, get stuck into the most physical of situations and seldom get the plaudits they deserve.
Rob Conquest and Tom Poole are very much in that mould…great lineout jumpers, both extremely powerful and physical and good technicians. Brendon Snyman tends to stand out more because he carries the ball a fair bit and defensively is always prominent, but he is similar in many other respects to Tom Poole and Rob Conquest.
Tom Poole's physicality is probably what got him the nod over Tom Jubb for the Moseley game…not necessarily the fact that he is the better 4 or 5, although that said, TP is another player I happen to rate very highly. He and Rob Conquest are great exponents of the their art, players you'd want around you when the chips are down.
As you  would Tom Jubb…
…but in addition to the attributes mentioned above, he also has a bit of that X Factor about him, something which singles him out from the rest. It doesn't necessarily make him a better player than the others, but it does mean that he offers something different. And at the risk of being a little contentious, I also happen to think he could end up the best of the four under the watchful eyes of Messrs Snyman and Stankovich.
So if that's the case, why is he only in 11th place in the poll?
Well, if it was simply a matter of being entertaining, then Tom would be in the top two or three. He is charismatic on the pitch and things have a tendency to happen around him…occasionally things which don't always work in Cov's favour, but happen they do.
In fairness though, he seems to have shown greater self-discipline in his last couple of appearances than he did in his first. However, the poll is about assessing a player's relative value to the team and as yet with just 9 appearances and 8 starts it might be that, given a few problems with self-discipline, those voting were edging a little on the side of caution.
For me, Tom Jubb's MVP potential would put him in the top 4 or 5, but it is still early days.
Of the four locks, I tentatively suggest that Tom lets his character show more on the pitch than the others. I'm sure he's no more passionate or committed than, say, Tom Poole or Rob Conquest, but he comes across as more emotive. He's aggressive,  a little hot-headed and demonstrative and probably, from the coaches points of view, frustrating at times  – but he wears his heart on his sleeve and that's always something the Cov crowd warms to.
Passion for the game and passion for the shirt.
The Covdog is there in him and although playing in a different position, he reminds me a little of Paul Thomas, for those who can remember him..
He can be over zealous on occasions and when this is the case he can lack the discipline that is needed in tight situations – yellow cards, a red card, we've seen that side of him already. And to be fair, he's paid the price for it, with a two match ban and probably missing out on selection for a couple of games because of his ill-discipline.
But along with that you get something a little special, too.
Tom Jubb is a player who can turn a game in the way most second rows can't. He has pace and vision, the ability to be in the wrong place at the right time and make something out of nothing with a surprisingly quick turn of speed that means he can also play in the back row if required. We've seen him out wide, beating defences with pace and athleticism and creating scoring opportunities that have come out of nothing, as well as scoring tries himself – 3 so far this season.
He was only 23 when he joined Cov, so for a second row he is still relatively young, although he has come with a fair bit of experience behind him already, having had 18 games for Plymouth when they were in the Championship two seasons back. If he trains as hard as he plays and is a willing learner, Tom is exactly the sort of player Coventry could do with building a team around in the next couple of seasons, provided his ambitions don't get the better of him.
I think Tom is a fantastic prospect…not the finished article by any means but definitely someone who has huge potential if he can learn from those around him and ensure he always channels his energy positively. Tom will play in the Championship again, I'm sure of that…
… and hopefully, it will be with Cov.
Tom is an real asset and I firmly believe we'll see more a lot more of him, and from him, over the next couple of seasons.