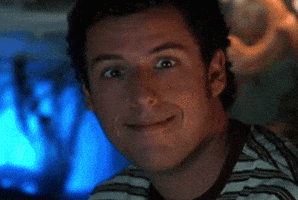 Fair play to Moseley supporters.
Not only did they turn up to the BPA in pretty decent numbers on Saturday, they also showed great dignity and humility, despite losing a game that they had every right to think was theirs for the taking mid-way through the second half when they went 7 points clear.
The Mose fans have been extremely generous in defeat; far more so, I'm ashamed to admit, than I probably would have been…I think I would have struggled having lost both of the derby fixtures, especially had the result been as close but with the result reversed.
Everything I've heard and read coming from Moseley supporters has been extremely complimentary, both of the Coventry performance and of the match day atmosphere…
Agree with previous posts – a thoroughly enjoyable game (apart from the result of course). Great support for both sides. We were with a large batch of Mose fans but did have some good natured banter with some Cov fans. Shook hands at the end of the game. This , for me, is what rugby is all about.
I couldn't agree more and it's something that should be made more of…
http://moseleysupporters.proboards.com/thread/2748/coventry-26-23-birmingham-moseley?page=2#ixzz4TJdnJWJL
With so many Moseley supporters making the short distance down the A45 to Coventry, you might have expected one or two to find fault…but not a bit of it and their positive and cordial approach before, during and after the game only added to the enjoyment of the day.  In fact the moans, when they have been made, have tended to come from the Coventry faithful, funnily enough.
A review of the game on the  Moseley supporters' forum, whilst obviously written from a Moseley perspective, is as fair and honest account of the game as you could wish for.  For instance, the Coventry catch and drive that resulted in Coventry's second try was…
…absolutely text book perfect and would have done even England proud. The catch and formation was so perfect that all the players were in the right place at exactly the right time to apply the drive, and boy oh boy what a drive. It was not not (sic) a lumbering juggernaut clumsily changing the point of pressure as it trundled towards the try line. No. It was like Mallard majestically creating a new steam speed record; an arrow speeding towards it's intended target, the Moseley try line which it hit, just right of the posts.

Moseley could have done nothing to have stopped it. They had been containing the Coventry pack well up till then. They had forced a couple of scrum and maul penalties of their own and had been running Coventry around the pitch. Perhaps Moseley didn't expect a catch and drive, particularly from 'tuhter side of the 22 but it happened and it levelled the score 23 – 23 with about 8 minutes to go.

Read more: http://moseleysupporters.proboards.com/thread/2748/coventry-26-23-birmingham-moseley#ixzz4TKO4TWnj
The rest of the review is well worth a read, too.
Ours is a long rivalry and one that hasn't always been quite so good natured. But I thought Saturday exemplified the way rugby should be played, both on and off the pitch. Yes, there were a couple of niggles between players during the game, but nothing major at all and the banter that took place around the ground was always well intended and there was a lot of shaking of hands and the exchanging of seasonal greetings immediately after the game.
Even the referee left the pitch with the approbation of both sets of supporters which is itself a rare occurrence in National 1. When a referee gets  endorsements off the losing fans, then you know he's had a pretty decent game. Well done, Mr Clarke.
I have to hold my hands up and admit that in the past I've made a couple of less than complimentary comments about opposition supporters over the last couple of seasons…hopefully, though, only when it's been justified.
However, I can only offer praise for the way Cov and Mose supporters got along on the day.
Part of me, the part that I don't like and I try to keep hidden as best I can, wanted to be able to have a moan about the Mose support – which sounds vindictive but isn't meant to be other than it just allows me to continue to feed the intense rivalry between the two sides that exists in my head but not necessarily in the real world.
It's Moseley for goodness sake…I have to find fault somewhere…
And fortunately, Mr Maggs hasn't let me down.
It appears that Moseley's el supremo and Coventry's own DoR haven't enjoyed the friendliest of relationships this week, or as Paul Smith in a fascinating article in the Coventry Telegraph puts it, they 'seem unlikely to exchange Christmas Cards'.
We knew from the training session last Thursday that Kevin Maggs had been concerned in the days leading up to the game about the probable dominance of the Coventry front row, something that was confirmed in the post -match interview, and that:
Moseley boss Maggs regularly proffers the view that Cov have a substantially bigger budget than his club, usually swiftly followed by a reminder about their respective league positions.
Paul Smith, Coventry Telegraph – 'A sense of occasion'…
Well maybe if Moseley (av 868) was able to attract home attendances equal to those the size of Coventry (av 1222), then gate receipts, and a corresponding  increase in sponsorship, might go some way to redressing that gap, if there is indeed one.
Cov are a bigger club…that's the reality.
Not so last year perhaps when Moseley were in the Championship, although Coventry's average attendance was similar to Moseley's even then (Moseley average 1046 last year in the Championship, slightly below Coventry's in the tier below, and yet bolstered by some bigger away support…!)
Comments of this nature from a DoR could seem little more than sour grapes if you're not careful, especially when you're on the receiving end of a defeat in as important a game as this one.
Best just to keep quiet and get on with it.
Now I don't know Kevin Maggs at all, and know little of Rowland Winter, but RW is certainly someone with whom I wouldn't want to partake in any 'verbal snipings'. He is extremely articulate, annoyingly so I would imagine if you ever wanted to rile him. He seems  calm under pressure and not the sort of person you're going to be able to play mind games with in a Mourinho-esque sort of way. So:
When asked ahead of Saturday's clash about Cov's scrummage, which gave Mose problems in the clubs' September meeting, he (Maggs)responded with "they have invested heavily in that area," and that he had "confidence in Saturday's match officials..
it's not the sort of thing that is going to phase RW, in fact I rather think he'd see that very much as a sign of panic, or at the very least a weakness, that he can use to his advantage behind the closed door of the home dressing room.
And certainly RW had the last laugh with Coventry's win on Saturday and his passing remark that Moseley aren't:
the fittest group we have seen
which will surely have caused some feathers to be ruffled amongst the coaches and boardroom back in Billesley….
A passing remark, but not one that passed by, hopefully.
And to be fair, Cov did come back strongly in the last quarter, something we haven't always been able to do…as those who travelled to Blackheath, Esher and Ampthill will bear witness.
The next time supporters get the chance to ask questions of Rowland Winter at  Supporters' Club evening, or even at a training session, I might just enquire of RW as to whether there has been any further fall-out between the two camps.
Paul Smith suggests that maybe it's a rivalry that isn't going to go away…
An interesting sub-plot is developing between the respective directors of rugby, Rowland Winter and Kevin Maggs….they are two very different characters, with chalk-and-cheese rugby backgrounds, whose verbal sniping provided an interesting side-show'…
..and to be honest, I'm not so sure I want it to.
That might seem a bit petty but from a supporter's point of view, but not only does it add a little extra to the Cov/Mose encounters, it's also something that I back Rowland Winter to come out of on top in, nine times out of ten.
And that just gives us a slight edge in the build up…and I'll take any advantage I can, thank you very much!
So at least Kevin Maggs has given me something to whinge about.
Not so the Moseley supporters though, or ours for that matter…
They were a credit to both their respective clubs…
All 2712 of them!
~~~~~~~~~~~~~~~~~~~~~~~~~~~
Many thanks to everyone who has so far voted in the Coventry Rugby Club's 'Most Valuable Player' poll. I'm delighted, and somewhat relieved, that so many folk already have cast their votes, but I will keep it open for a couple more days just to allow those who don't read the blog every day to have a chance to take part.
And if voting patterns continue, there might be a couple of surprises on the cards.
I'll say no more!
You have up to 4 votes…please just tick against the appropriate name(s). You don't have to use all 4, but by using them you open the vote up to more players which adds a bit more interest.
The players will appear in the poll in a random order, not one that I've come up with. If the software works, you should only be allowed to have just one set of 4 votes and once you've voted you won't be able to revote  on a different day or through a different post.
Voting ends on Christmas Eve…I'll repeat the poll at the end of any future posts before then to give everyone the opportunity to cast their vote.
During the 12 days of Christmas, I'll publish in order, from the 12th place up, the players who accumulated the most votes, culminating in the choice of Coventry's MPV on the 12th and final day.
I've included everyone in the current squad, but not those who are dual registered.
Many thanks, once again.
Tim