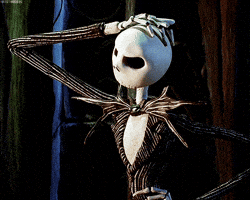 So, half way through Rowland Winter's first season at Coventry and just how are things progressing?
The Coventry DoR has been in position almost 6 months now and with the first 15 league games completed, we will all have our own expectations as to where Coventry should be at this mid-way point.
I thought it might be interesting to determine where people's thoughts lie in terms of the progress that has been made by the club since late July when the pre-season friendlies began; a snapshot of where we feel Cov currently is in its quest for Championship rugby.
Is the club on track only 15 games since the changes came into effect, or is it behind where we might have expected it to be at this stage?
When he arrived, RW talked about the need to make the club more professional both on and off the pitch and get the systems and structures in place to enable the club to move forward. He did say that we shouldn't expect miracles in the first season and that it would take time for the changes to be embedded within the club and for results to reflect them.
With that firmly in mind, how successful has the club been in what they have set out to do?
The poll below is just an attempt to capture the current views of those who read the blog to get a feel of whether most readers are happy with the way things have gone, more than happy or feel a degree of disappointment.
When you make your decision, please look holistically at what has been happening at Coventry Rugby Club – not just purely at the results on the pitch, but also at the effectiveness, or otherwise, of changes that have been made off it as well as.
You will only be able to vote once and to do so all you need to do is to click against the appropriate descriptor.
Please do give it a go, the more people involved, the more accurate an indication it becomes.
Many thanks in advance for taking part.
I'll put the results into Sunday's post.
Kind regards, and thank you in advance for your support!
Tim
~~~~~~~~~~~~~~~~~~~~~~~~~
15 games gone.
15 to play.
And since we've reached the half way stage of the 2016/17 season, I've included a few statistics that illustrate what has been happening on the pitch up to, and including, the Darlington game. Most come from rolling-maul.com, so if they are inaccurate, I can only apologise…
It's worth looking at and certainly one or two things stood out for me when I was compiling the information –  tries scored home vs away, tries conceded in the first half v second half, Tony Fenner's kicking strike rate, the number of tries conceded at home and so on.
Anyway, a few things here to mull over whilst awaiting the announcement of the team for Saturday….
Playing Record: Played 15, Won 8, Lost 6, Drawn 1
Home Record: Played 8, Won 7, Lost 1
Away Record: Played 7, Won 1, Lost 5, Drawn 1
Wins: Macclesfield, Cambridge, Loughborough, Fylde, Old Albanian, Plymouth, Blaydon, Hull
Losses: Moseley, Hartpury, Esher, Blackheath, Rosslyn Park, Ampthill
Draws: Darlington Mowden Park
Half Time Win Table: W8 (going on to lose 1)
Half Time Lose Table: L7 (going on to draw one and win one)
Points For: 458 (av per game: 30.53)
Points Against: 374 (av per game: 24.9)
Bonus Points: 8
Tries Scored: 62 (47 at home, 15 away, 35 in 1st half, 27 in 2nd half)
Tries By Position: (36 backs, 23 forwards, of which: fb 7, w 18, c 7, hb 4, fr 7, 2r 3, br 13, pt 3)
Tries Conceded: 51 (24 at home, 27 away, 19 in 1st half, 32 in 2nd half)
Tries Conceded By Position: (27 backs, 23 forwards, of which: fb 5, w 9, c 9, hb 4, fr 11, 2r 5, br 7, pt 1)
Leading Points Scorers: Will Maisey – 99 (Kicking Strike Rate – 73.21%), Tony Fenner – 46 (Kicking Strike Rate – 86.36%) , Owain James -40
Leading Try Scorers: Owain James – 8, Rob Knox – 5, Scott Tolmie – 4, James Stokes – 4
Most Starts: Corey Hircock – 13, Tony Fenner – 12, Eoghan Grace – 12, Brendon Snyman – 12
Most Appearances: Scott Tolmie – 15, Phil Boulton – 14, Darrel Dyer – 14, Corey Hircock – 13
Sin Bins: 11 (Eoghan Grace – 2, Tom Jubb – 2)
Red Cards: 1 (Tom Jubb)
Most Points In A Match (team): 61 (against Macclesfield)
Most Tries In A Match (team):  8 (against Loughborough and Macclesfield)
Most Penalties In A Match (team): 5  (against Plymouth)
Most Conversions (!) In A Match (team): 8 (by Will Maisey against Macclesfield)
Most Points In A Match (player): 19 (by Will Maisey against Plymouth)
Most Tries In A Match (player): 8 players have scored two tries in a match this season
Most Penalties In A Match (player): 5 (by Will Maisey against Plymouth)
Most Conversations In A Match (player): 8 (by Will Maisey against Macclesfield)
Attendance (Home): 1036
Attendance (Away): 638
~~~~~~~~~~~~~~~~~~~~~~~