Whilst listening to the radio yesterday morning, I happened to come across a discussion about the current state of the National Health Service.
In explaining the government's present policy towards the NHS, one of the guests asked the listeners to imagine they owned a house that had undergone major subsidence, but instead of preventing the resultant cracks from progressing any further and repairing the damage already done, you decide to add a loft conversion.
I have no wish to make any sort of political statement here, nor do I wish to gloss over the obvious problems facing the NHS. However, it is the analogy of the house, rather than the travails of the NHS, that is of particular interest as far as this post is concerned…For far too many seasons, Coventry has ignored the underlying problems inherent in the club, preferring to spend it's comparatively generous budget on players rather than infrastructure. Or to put it another way…
…loft extensions rather than repairs to the foundations.
This season, however, we have seen something of a sea change, with a real focus as much on the repairing of the basic weaknesses that have undermined the club for far too long, as on the building of a squad fit for purpose…the purpose being to gain promotion to the Championship at some stage in the future, with no deadlines by which that is to be achieved. The two are inextricably linked and the one invariably goes hand in hand with the other.
However, there are increasing signs of frustration amongst a small, but growing, number of supporters who are becoming more and more disgruntled by the apparent lack, as they see it,  of success on the pitch with little having changed since last season.
And it's hard to disagree with the view that inconsistent performances, where we can look like promotion contenders one week and relegation fodder the next have been the hallmark of our season so far.
It's disappointing and I'm sure the coaches would rather things had panned out slightly differently away from home…
…but after 14 games, are things really no better…?
I think even the most sceptical of supporters would accept that things have improved off the pitch, with all sorts of initiatives taking place, including:
the beginnings of a full-time squad, with half the players (or more) now on full time contracts;
more whole squad training sessions during the week;
greater distribution of leadership so that players are expected to have more involvement in pre-match preparation;
access to better training facilities on and off site;
far greater emphasis on analysis of data relating to player fitness and match day preparation;
a more professional approach to the prevention/treatment of injuries;
greater emphasis on nutrition and diet;
less travel for players, with all players required to be within a 45 (?) mile radius of the ground;
a development squad to fast track players  aged between 18-21 with the potential to play National 1 rugby;
developing links with Wasps to include dual reg players and coaching opportunities (a two way process);
working with local clubs to enjoy better links than we've had for a while;
greater channels of communication between the management/coaches and supporters, including opening up training sessions to supporters;
support for the setting up/development of a Supporters' Club;
Expansion of the community programme with more players than ever involved…
I'm sure this is by no means an exhaustive list and that there are other areas that could be added that I have just forgotten, as well as those of which I am not privy…
All very impressive, but unless they impact positively on the success of the team on the pitch, then it is hard to make too much of them.
It's all very well to have a squad of which more than 50% is full-time, but if results don't show signs of long-term improvement…
And here's where it becomes difficult.
Most supporters want short term fixes to long-term problems. It goes with the territory…and if that doesn't come about, then the pressure grows on both players and coaches even if there are improvements being made behind the scenes that we just aren't aware of that will, in all probability, result in long term progress.
The same is true of any sport…look at football where managers are expected to turn  things around within weeks and where failure to achieve tangible results in a short space of time will often end in the termination of contracts.
However, this isn't football…yet.
And Jon Sharp stated early on that all the changes that have taken place from June onwards in terms of personnel and structures were made in order into create a solid foundation on which to build a promotion challenge, with no time frame attached. We were told not to expect miracles and that promotion would be unlikely in the first 12 months.
This season has always been about strengthening and consolidation.
But that said, you'd hope for an improvement on the pitch, however much the emphasis initially was to identify the areas of concern off the pitch and address them as quickly as possible. With Coventry taking on 25 (ish) new players in July, the club was always playing catch-up in terms of preparing a team capable of leading a consistent challenge on the top 3 or 4 places come September. That was never going to happen. We all knew that.
The question is, does 6 place in the league after the first 14 games constitute progress on the pitch?
Are things any different to last season…?
…well on the face of it, yes they are, but not a lot.
This time last season, after the same number of games played, we were in 8th place with 35 points, having won 7 games, one less we've won so far this season.
However, the second half of last season was significantly worse for Cov and in the final 16 games, Coventry only managed another 6 wins in total. It was, to put it mildly, dire…and by this time last season, we kind of knew that things weren't going to improve a great deal and the writing was already on the wall with Phil Maynard unexpectedly being moved sideways and Scott Morgan taking over as Head of Rugby…
So to say things aren't any better is misleading…they are and on top of that there is the genuine expectation (on my part at least) that they will get better still, although I appreciate that isn't a given by any manner of means, and we do still have 9 away games to play against 7 at home…just to add a bit of balance!
Our home form, is exceptional, even if our performances haven't been…and in the games which we've won narrowly, we've played some pretty decent attacking rugby at times (with maybe the exception of Blaydon); we've won them, which in previous seasons I honestly don't believe we would have done.
Away from home, then clearly things just haven't happened on the pitch for us and our record of one win in six isn't as good as last season and in all honestly we will do well to beat the 4 wins in fifteen games away from home that we 'achieved' come the end of last season. Clearly that is unacceptable whichever way you look at it.
Not even I will try to defend the indefensible.
Home: WWLWWWWW
Away: LLLWLL
That said, I do think we've made progress this season although, like most things in life, it's not a linear progression and for every two steps forwards, well there's a backwards step thrown in for good measure.
I'd hoped that by Christmas we'd be in fourth place, within a couple of wins of the teams in second and third…so in that respect things haven't quite matched my expectations. However, with Plymouth and Moseley losing last weekend, even in sixth we are only 11 points behind Mose in second place, so actually it's not as disappointing as it at first seems and if we have the second half to the season that I'm hoping for, then a top three position is definitely a possibility. IF that is achieved, then that will represent an excellent first season under  RW and co.
In short, I think we're pretty close to where I'd hoped we'd be back in September. The first 14 weeks haven't been plain sailing by any means, but there's been enough in what we've seen to suggest that  in time there's a lot more still to come from a side that is still finding its feet both as a squad and within National 1.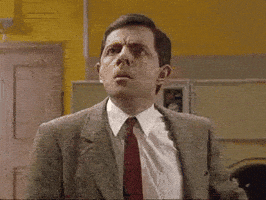 That said, I can quite understand why there are supporters whose frustrations are getting the better of them and sadly I think there will be a few more occasions where things don't go entirely to plan.
However, the season is far from over if you believe in concentrating on the bigger picture rather than the here and now…and if, like me, you believe that we won't see the best of Cov until probably the early to mid part of next season, then what happens between now and the end of April will have a huge bearing on just how we approach National 1 in September 2017.
Mine is but one opinion, and I'm sure there are those who aren't nearly so positive in their outlook, and with some justification if you take the results so far in isolation.
I also recognise that those frustrated by what they perceive to be a lack of progress will grow in number in the weeks to come, especially with a couple of difficult fixtures coming up. The players could do themselves and the coaches a massive favour by winning away at Darlington on Saturday and then beating the old enemy at home the weekend before Christmas – certainly that would assuage a lot of the pressure that is beginning to build up.
There are already some encouraging signs, even if they aren't yet consistent enough to make me feel completely confident.
But as a glass half full kind of guy, I'm ok with that…