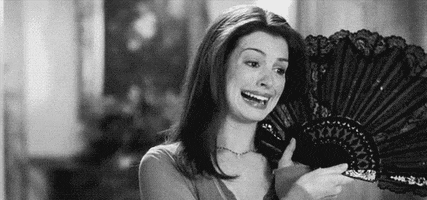 Old Albanian on Saturday…
And yet another team below us in the league, not unlike Cambridge, Loughborough and Fylde, who at home we would expect to beat, and beat convincingly, yet on current form we might well struggle to overcome on our travels…
At The Butts though, in front of 1000 plus supporters, well this season more often than not we've racked up the points against teams in the bottom half of our division (Loughborough Students 54-14, Macclesfield 61-14, Fylde 53-24, Cambridge 55-12), with only Blaydon really escaping a thumping.
Which is somewhat worrying…because there comes with that an expectation that at home we'll emerge from the changing room a completely different side to the one we've seen struggle for any sort of consistency away from the Butts. But it can't happen every week.
Old Albanian has won just one game less than us and has already beaten Esher (a) and Rosslyn Park (h), two teams we just weren't able to compete with. We underestimate them at our peril – and by 'we' I mean supporters, not the coaches and players,,.
One of the great things about this league is that on any given weekend, other than against Hartpury at the moment, any team is capable of causing an upset. But what is equally the case from a Cov perspective is that almost every occasion we have travelled away from home and had our underbelly exposed, so-to-speak, we have produced a really strong performance in the next home game.
Here's hoping for more of the same on Saturday.
The danger is, of course, that the pressing need to find the root cause of our poor form away and with it, the ever increasing urgency to find a solution, the players and coaches divert a little  time and energy away from getting everything right for Saturday. It's a difficult balance to get right, I  imagine, but one would hope that Saturday remains very much the priority still.
The coaches have been fortunate in a sense…and bear with me here. Had the situation been reversed and it was our home form that was so poor and our away results extremely encouraging, then there would have been far more of a backlash from supporters. Had most fans witnessed the rugby that's been played away from home on a pretty regular, then it would have been a very different Messageboard that we'd be currently reading.
Fortunately, those supporters who have shelled out good money to watch Coventry at home have seen a brand of rugby that has been exciting and entertaining and has offered a great return on their investment. So I'd tentatively suggest that what is happening away from home, when they perhaps aren't quite so involved, isn't going to induce quite the same response.
The same isn't strictly true, though, for those who have travelled to Blackheath, Esher, Ampthill and Rosslyn Park and who have had the misfortune to witness the real Jekyll and Hyde nature to this current side…
…the only difference from RL Stevenson's creation is that when we see the Mr Hyde side of Coventry manifest itself, the carnage that is created is all self-inflicted, as indeed it was last Saturday.
Fortunately, it's a home game this weekend…
…so welcome back, Dr Jekyll.
It's really important for the club that our home form remains as good as it's been these past few week, especially whilst our away form continues to cause such concerns…were results at home begin to fall off, then it would be a far tougher ride for everyone involved.
And that's where Old Albanian come in…despite their 9th place in the league, they represent a substantial obstacle to Coventry's continued good run of form at The BPA…
They are only two points below us, despite having lost the extra game. The two extra bonus points they have earned are the consequence of losing a couple of games by the tightest of margins, suggesting that they aren't going to be a side that rolls over easily.  Equally worrying is that according to Statbunker (see below), Old Albanian lie 5th in the 'Away' league table, winning 3 of their games on their 7 games played away from home. Cov remain in 13th position.
Not the greatest of records for sure but one that we certainly have to be wary of. It would be a surprise were we to lose on Saturday, but not necessarily a massive shock.
It's a tricky fixture for me, one that has the potential to be another Blaydon in the making.
That said, Cov has a squad more than capable of inflicting another heavy defeat on any of the remaining teams to visit The Butts if we approach anything like the form we've seen in patches at home this season over a full 80 minutes.
I think I'm probably being over cautious, but having watched Coventry's hugely disappointing performance last weekend against Rosslyn Park, it's hard to be overly optimistic. If  two of our strongest areas misfire again, namely the scrum and the lineout, then we could have a far more difficult game on our hands. Hopefully, with Boris rested lasted week, he'll start on Saturday – having him out there from the beginning should ensure that if there are problems in the set piece, then they can be addressed with him out there in the middle, rather than having to oversee events from the sidelines.
In fact selection generally could be interesting this weekend, especially if Tom Howe, Owain James and Jack Willis aren't available. Injuries seem to be on the increase a little, which is probably to be expected given we're well over a third of the season in. Hopefully, if Rob Knox remains injured, Max Trimble will soon be back in contention for a starting place to give us a few more options out wide. With James Stokes looking to be out for a few weeks now, given the fact he had to pull out of the Rosslyn Park game during the warm-up (and having missed the Cambridge game before that), 11/14 and 15 is becoming a problem area for us. James Pritchard is the obvious player to take over full back duties given the injury to Cliffie Hodgson's shoulder; whilst I greatly admire Will Maisey, I'm not sure 15 is his best starting position. Maybe Rhodri Adamson, who has played at fullback before in a previous life might be the player to fill in?
Or perhaps not, given Rowland Winter's tendency to throw a couple of curved balls every now and again. Second guessing the team is probably little more than an academic exercise at the moment and with just 24 hours until the team is announced, the wait is almost over anyway.
The supporters will have a significant part to play on Saturday as well. The crowds have remained extremely positive by and large so far this season, mainly because the home form has been so good, and no doubt the players get a lift once the crowd has warmed up and become that much more vocal. However, I can't help but feel that England's 2.30 pm kick off against Australia, a crunch game for both teams, will have something of a negative impact on Coventry's attendance on Saturday. If it does, then those attending the Cov game will need to make all the more noise to help lift Cov to a performance the equal of anything we have seen at home so far this season.
With the first real ground frost of the year this morning (at least where I live), hopefully the temperatures won't fall any lower – a frozen pitch at The Butts is the last thing either team needs. However, the forecast suggests it won't get any colder over the next few days and a freeze/thaw scenario shouldn't be a problem.
Fingers crossed.
~~~~~~~~~~~~~~~~~~~~~~~~~~~
An odd name for a rugby club is Old Albanian.
Why not Old Albanians? Plural.
The club still has strong connections with the local school, so old Albanians would make sense, especially as the club was founded by a group of ex-pupils from St Albans, (which apparently is the second oldest school on record,  founded as it was in 948 AD?!).
But that doesn't explain why it's Albanian in the singular.  Hopefully, there's someone who can explain the reason for this as it's one of those small things that actually starts to become annoying after awhile.
It's not a ground I've visited before but apparently it boasts one of the best sets of facilities in the country (according to it's own website) and its where Saracens often train, with Old Albanian also hosting the Premiership club's A games.
70 acres of ground…
The club also has over 900 minis and juniors, but with so much acreage at its disposal, it does have the land to spare. But it's good to see clubs putting something back into the community and with the mission statement:
To promote the game of rugby at all levels of ability, across all age groups and for both sexes
Old Albanians are certainly nurturing a good deal of local talent, something that is so important if the game of rugby is to survive, as well as helping a range of other transferrable skills that will become so important in later life.
It's a real strength a Cov, too, with Matt Price and his team having to be slightly more evangelical in their approach by going out into schools and working with local youngsters given the lack of facilities on site.
Had a bit of shock today…
I typed in Butts Park Arena into Bing Maps just to work out the distance to Darlington  and look what came up.
How the BPA has become the official home of Coventry City without anyone seeming to realise is beyond me…that one certainly slipped under the radar…
Some sort of conspiracy perhaps…?
Of course not…but it might cause some confusion.
Worth getting it changed asap, unless of course there's an announcement imminent!!!
Which there isn't, I hasten to add!
~~~~~~~~~~~~~~~~~~~~~~~~~